The mask mandate will be in place until masks are no longer needed.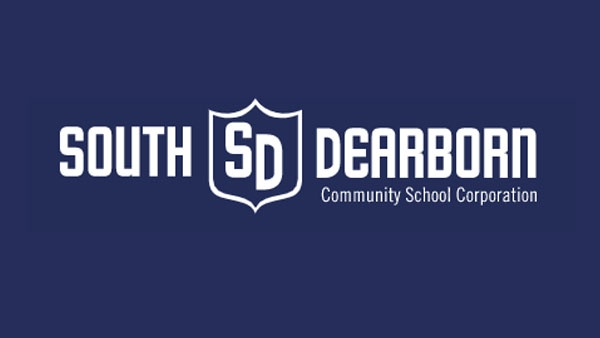 (Aurora, Ind.) – A mask mandate has been put in place at South Dearborn Community Schools.
The South Dearborn Community School Board last week approved a mask mandate for all students and staff upon the recommendation from Dearborn County Health Officer Dr. Stephen Eliason.
"Whatever I might think personally, if I have a difficult problem in medicine, I don't just use my own judgement," said Eliason. "I will consult with experts. That's the standard of care."
Dr. Eliason listed off 14 professional societies and organizations that have recommended mask wearing in schools, including the CDC, Indiana State Department of Health, and St. Elizabeth Dearborn Medical Executive Committee.
*Dr. Eliason's full presentation can be viewed in the video player below.
There was an executive order from Governor Eric Holcomb on September 1 that allows for schools and day cares to modify quarantine provisions if facilities adhere to mask wearing guidance set by the Indiana Department of Health.
Under the guidance, schools and day cares that have mask requirements that are consistently followed throughout the day do not have to quarantine students, teachers and staff who are close contacts and aren't showing symptoms of COVID-19.
The executive order currently runs through September 30, but could be extended by the governor.
When asked about making mask wearing optional, Dr. Eliason stated that optional mask wearing would likely result in a low number of students and staff participating. He added during his presentation, which can be viewed below, that statistics have shown COVID numbers to go down during periods of mask wearing.
"I do think masks interfere with education," said Eliason. "We definitely don't want to keep them in place longer than we need to. We also don't want to have to remove them and have to put them back on shortly thereafter."
Dr. Eliason added that he would be comfortable with masks coming off once Governor Holcomb's executive order is lifted and/or things are under control at the county hospital. Eliason added that he would like to see the county get down to blue level for COVID spread but fell short of that being a requirement for masks to come off.
The school district's attorney, Larry Eaton, answered a question about liability issues the school district could face if they went against mandates from the governor.
"You are part of the State Department of Education, so I think that being part of that system almost requires the district to follow the mandates issued by the governor," said Eaton. "I think that is the right thing to do. You can't take a chance on the health of your students and staff"
Dr. Eliason followed up by saying there "is probably not a political appetite to penalize schools that don't comply. It has happened in other states."