The opening was celebrated with a ribbon cutting at the Dearborn County Chamber of Commerce Dinner.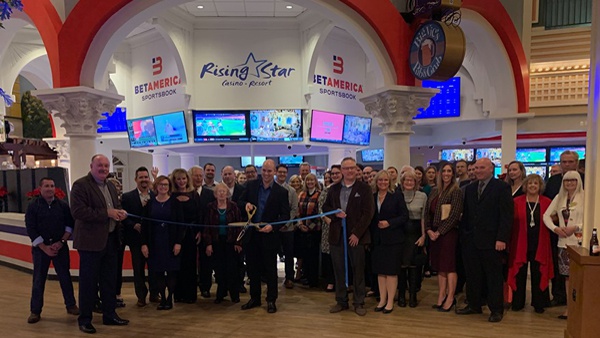 (Rising Sun, Ind.) - Last night, the new Rising Star Casino Sportsbook celebrated their opening with a ribbon cutting.
At the Dearborn County Chamber of Commerce Dinner, Eric Kranz invited all attendees to participate in this special moment.
On Monday, November 11, Rising Star joined many Indiana casinos by getting in on the sports betting action.
Although there are no official stats for the past few opening days at Rising Star, the Indiana Gaming Commission has shown that sports betting brings in a considerable amount of people placing bets at a state level.
In October, Indiana casinos brought in almost $91.7 million, Hollywood bringing in almost $7 million and Belterra a little over $800,00.
For information on the Rising Star Sportsbook rules and how to play, you can visit Rising Star's website.
Visit the Indiana Gaming Commission website to see the full list of October 2019 numbers.