Three local fire departments responded to the scene Sunday afternoon.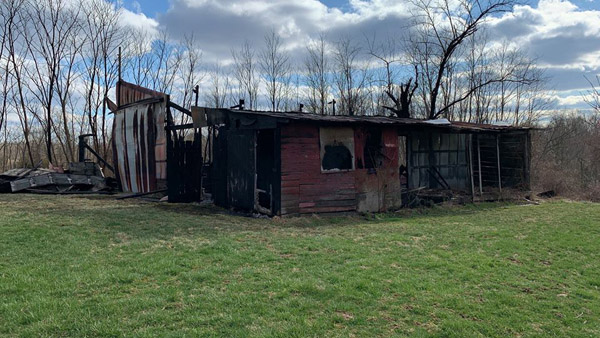 Friendship Fire Dept. photo.
(Ripley County, Ind.) - A barn was destroyed by a fire in Ripley County on Sunday.
The blaze was reported at around 3:11 p.m. on the 5700 block of County Road 300 South, according to the Friendship Volunteer Fire Department. It was fully engulfed when firefighters got there to put it out.
Nobody was hurt.
A cause remains under investigation.
Firefighters from Friendship, Milan and Dillsboro responded to the scene. They were aided by the Ripley County Sheriff's Office and Ripley County EMS.