Paperless voting machines are cited as a problem for Indiana's election infrastructure.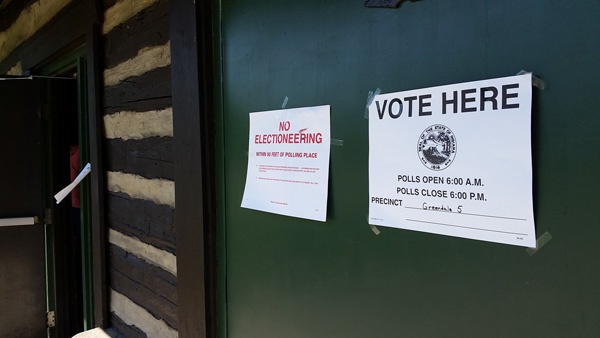 File photo
(Washington) - A congressional report lists Indiana among states vulnerable to an attack on its election system.
The report, "Top 18 Most Vulnerable States", authored by Democrats on the Committee on House Administration was published earlier this month.
"It is now well-known that Russian hackers targeted voter registration databases in at least 21 states and attempted to access credentials of election technology vendors and election officials.1 If these attacks had succeeded, hackers could have deleted voter registration records, altered poll books, caused chaos on Election Day, and potentially swayed the results of the election," the report begins.
The report lists states under three tiers of vulnerability. Indiana is under the second tier: "States that have significant election security vulnerabilities but may not be planning on using federal assistance to address their biggest vulnerabilities."
Indiana is one of 12 states which either only use voting machines that don't have voter-verifiable paper record or use a mix of machines with or without paper. Additionally, Indiana does not require robust post-election audits, and does not require pre-election logic and accuracy testing on all voting machines.
The report pegs Indiana's cost of replacing paperless voting machines at $22.7 million. The committee recommends the state use $7.6 million awarded in June from the U.S. Election Assistance Commission to replace some of those paperless devices and improve election security.
Kentucky and Ohio do not appear in the report.