The Prosecutor is challenged to seek justice for victims and to promote community safety by keeping our worst offenders in prison.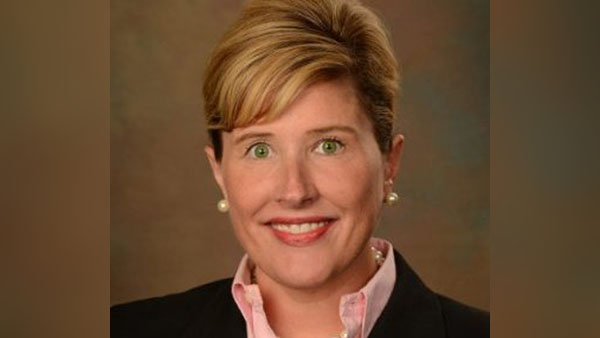 Lynn Deddens. File photo.
In my role as your Prosecutor, I am committed to the public safety of the community I serve. The Prosecutor is challenged to seek justice for victims and to promote community safety by keeping our worst offenders in prison. Over the last several years, there has been a movement nationally to decrease penalties, primarily for drug offenses under the premise that we were putting non-violent offenders in prison for too long and this was costing too much money. This misunderstanding of reality was shared by many of our elected officials, but the idea that we had the wrong people in prison was flat out wrong. For example, in 2011, when then Attorney General Eric Holder said our criminal justice system was broken, the homicide rate was at a 30-year low. In Indiana, then Governor Mitch Daniels commissioned the Department of Corrections to conduct a study of low-level felons in prison. That study found that the average number of prior convictions of people being sent to prison was over 5 convictions. The study established what sheriffs, judges and prosecutors already knew - that the prisons were only filled with two kinds of offenders, violent and chronic. Unfortunately, this study did not stop the General Assembly from its desire to reform the criminal code and in 2013, Indiana, following the lead of states like California, passed House Bill 1006.
The results of criminal code reform and this national movement have been a myriad of societal ills, including increased rates of homelessness, higher violent crime rates, higher child abuse and neglect rates, and higher child fatalities. Most notably and close to home for Dearborn County was a change that required level 6 felons to be sentenced to local jails, rather than the Indiana Department of Correction. Prior to the passage of this legislation, level 6 felons were housed in DOC. In addition, most drug penalties were dramatically reduced in House Bill 1006, many to level 6 felonies. As a result, some local jails statewide are now bursting at the seams. Fortunately, our county leaders had the foresight to expand our local jail a few years ago and we are not suffering the same fate as other counties.
To answer the overcrowding problem created by House Bill 1006, the Indiana Supreme Court instituted an important change to the court rules, referred to as Rule 26. Soon thereafter, the General Assembly made it the law of the land. Rule 26 took effect in January 2020 and requires the court to conduct a six (6) question risk assessment upon every offender on every arrest. This is intended to assess risk of reoffending and risk of failing to appear for subsequent court hearings. Depending on the results of the assessment, the Judge can either set bond or release the defendant without bond to await trial. This risk assessment system has never been scientifically validated and should not be used to substitute the judgment of our elected judges. In pilot counties where the system has been implemented, local Sheriff's indicate that it has had no effect on reducing jail overcrowding. History is once again repeating itself. The law was changed to affect a policy that was based on a flawed premise that the wrong people are in jail. Again, this is flat wrong. My staff has always worked tirelessly to make sure that the judges have all the information they need to make the right decision regarding bail. Now, this flawed risk assessment stands in the way of the judge's discretion. This flawed process will only cause more crime as some offenders awaiting trial re-offend before ever having a hearing on their first case. People will be released when they should be in jail. The only thing that will hold them will be a violation of a condition of release such as committing a NEW crime. This means more crime and more victims. Catch and release is a good policy when it comes to fishing, but not when it comes to justice.
This approach is also not good for the defendant who suffers from substance abuse disorder also known as drug addiction. We have a very effective Jail Chemical Addiction Program and multiple drug courts. These programs have been very successful, and I have lost count of the number of times I have heard defendants say, "jail saved my life." This process only works if these individuals are required to stay in jail. Imagine the dashed relief a family member or a person suffering from substance use disorder experiences when they are finally arrested, feeling they may actually now have an opportunity to have their lives saved, only to be immediately released with no opportunity to get clean or to get help. This puts them at great risk for overdose, when help is readily available in our local criminal justice system. Instead we will now be required to let them go right back to our community where they are not only a threat to themselves, but to others.
It wasn't too long ago, that our judges had discretion to issue higher bonds on so called "low level drug offenses," in order to ensure the safety of the community and the individual involved. Drug overdoses following release from jail, are unfortunately all too common. Death results more than we would like. Obviously, the public is also endangered by such releases. In one such case here in Dearborn County, thanks to the hard work of our local law enforcement and a high bond, we were able to establish a compelling case and subsequent conviction against a major heroin dealer in our area. We even found evidence that he was molesting an 11-year-old girl in exchange for heroin that he provided to her mother. This video led to the mother's arrest and conviction in Hamilton County, Ohio. Under this new system, judges might not be so inclined to set such a bond and this person would have been free to continue dealing drugs and return to molesting the 11-year-old girl. Again, I reiterate the problem is that these laws were passed based on flawed ideas about needed policy changes. These flawed notions create risks on multiple levels, and we will be vigilant along with our judges to keep the most dangerous criminals in jail for as long as the law allows.
State Representative Randy Frye is now pushing legislation to study the jail overcrowding issue. I commend him for his effort. However, we should not let bureaucracy get in the way of justice. If this legislation really looks at the data and helps identify appropriate solutions, I am all for it, particularly if it shows what we already know; following the passage of House Bill 1006, many local jails are overcrowded and the Indiana Department of Correction has empty space, while they have not decreased their budgets and the state is not funding local jails at the amount it costs them to house DOC inmates. I sincerely hope this study will lead to changes that will right the wrongs inherently created through criminal code reform, but if this new concept is used to justify further erosion of our criminal justice system then we should resist any call to further reduce penalties and consequences. I encourage each of you who reads this to write a letter or call Representative Frye to let him know how you feel. I am sure he will welcome your feedback.
I want to assure the public that I will always fight to keep potentially dangerous individuals and those who pose a risk to the safety and security of others in jail for as long as the law will allow. I encourage victims and the public to notify the court and/or my office with any questions or concerns about this change, particularly if you find it impacts you directly. If you share these concerns, I urge you to also contact your Representatives in the Indiana General Assembly to ask them to stand up for victims of crime and protect the public. As we begin to implement this law, as we are required to do, I will always do so with a strong voice for victims and public safety.