The celebration took place at the annual Freudenfest.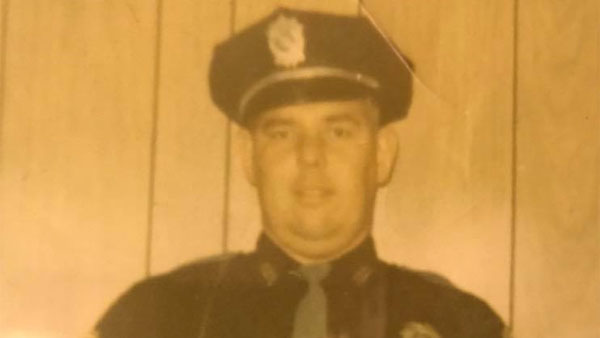 Bill Dramann. Photo provided.
(Oldenburg, Ind.) - Oldenburg Marshal Bill Dramann was honored for serving 50 years in law enforcement on Friday, July 20.
Dramann marked a half-century in law enforcement at a surprise gathering during Freudenfest. He was joined by family members, community stakeholders, police officers from multiple agencies, state representatives and Indiana Governor Eric Holcomb.
Dramann began his career with the Batesville Police Department in 1969 where he achieved the rank of Chief during his career.
He was also a two-term Sheriff in Ripley County. After nearly a decade at the sheriff's department, Dramann worked for seven years with Sunman Police Department.
Dramann was hired as Town Marshal in Oldenburg in 2014 and currently holds the role.
During the ceremony, he received a plaque that depicts all of the badges he wore during his illustrious career. It was funded by the Town of Oldenburg, City of Batesville, the Ripley County FOP, Sunman American Legion and the Freudenfest Committee.
Dramann was also recognized with the Circle of Corydon award by Governor Eric Holcomb. The Circle of Corydon was instituted by Holcomb and is among the highest honors that can be given by the state.
The Freudenfest, meaning "festival of fun", is a non-profit organization that originated in 1976 by volunteers who envisioned holding a "family fun day". It has grown over the years to become one of the largest German festivals in the Midwest.