UC Health's new Air Care base will allow for even faster response to emergencies.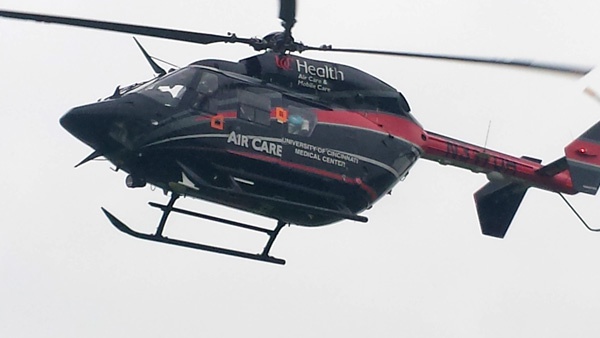 File photo
(Walton, Ky.) - UC Health's Air Care helicopter will be able to respond even faster to emergency scenes thanks to a new air base in Boone County.
The facility next to the Walton Fire Department will be home to a medical helicopter and staffed 24/7.
"We are proud to expand access through our new base in Walton, which will allow our medical helicopters and highly-trained flight crews to serve those in need more quickly," said Matt Gunderman, director of medical transportation for UC Health. "We know that time matters when it comes to a critical illness or injury, and the new base will allow us to help our partners in the community provide life-saving care to those in need more quickly than ever before."
According to UC Health, every Air Care flight crew includes an emergency medicine physician or an advanced practice nurse, and a highly-trained flight nurse/paramedic, providing patients the best chance for survival and optimal outcomes during events where every second matters. UC Health is one of just a few medical centers across the country to provide this advanced level of care on every flight.
The new Walton station joins other UC Health air bases in Hamilton and Mount Orab.