Cash Unchained is first to hit the stage this season.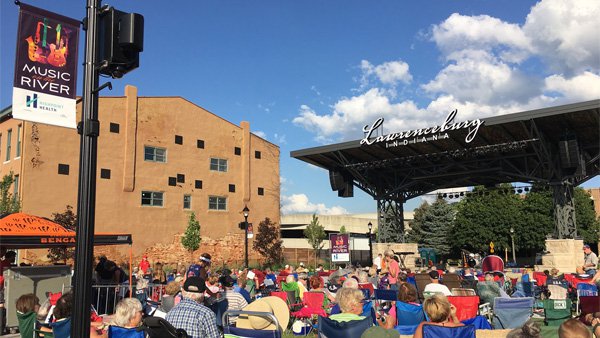 (Lawrenceburg, Ind.) - Music on the River returns this week.
The free concert series will take place at Civic Park every Thursday from 7:00 to 9:00 p.m. starting June 8 and running through August 24.
Each of those Thursdays, the following street will be closed from 5:00 to 10:00 p.m.:
Short Street between New St. and Proof 124
High Street between Votaw Schwartz alley to alley between Short St and Elm St.
No Parking signage posted effective 2 pm -10 pm in this area.
Free Parking Available at Ivy Tech Parking Garage accessible on Walnut Street and New St.
Visit www.DowntownLawrenceburg.com for 2023 Music on the River Concert Series lineup.