Two individuals from Dearborn County are Golden Hoosiers, while two local towns received OCRA grants.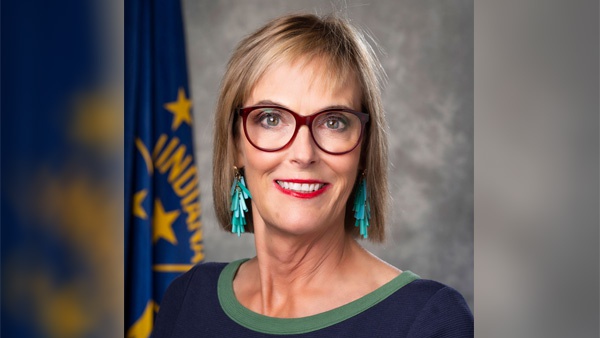 Lt. Governor Suzanne Crouch. File photo.
(INDIANAPOLIS) - Two individuals from Dearborn County can now call themselves Golden Hoosiers, while two southeastern Indiana towns can celebrate upcoming water infrastructure improvements.
Eagle Country 99.3 caught up with Lt. Governor Suzanne Crouch on Thursday ahead of her appearance at tonight's Lincoln Day Dinner in Madison.
The Lt. Governor broke news about 2021 Golden Hoosier Award recipients, in addition to recipients of OCRA grants.
Each year, in conjunction with Family and Social Services Administration, the Lt. Governor has the honor of announcing recipients of the Golden Hoosier Award. The award honors Hoosier senior citizens for their lifetime of service and commitment to their communities.
This year, there are 21 recipients, including two individuals from Dearborn County. They are Charlotte Hastings, of Aurora, and Julius Huffman, of Lawrenceburg.
Hastings has spent many years as a first responder with Aurora EMS, and even served as the Grand Marshal of the 105th Aurora Farmers Fair.
"She is someone who has been incredibly devoted to the City of Aurora," said Crouch.
Huffman, a volunteer firefighter, was described by Lt. Governor Crouch as an "unsung hero who has had a phenomenal impact on his community."
"We're just honored to be able to name them as Golden Hoosiers and to honor their service to their communities and the State of Indiana," added Crouch.
The Lt. Governor also announced Dillsboro and Patriot as recipients of water infrastructure improvement grants from OCRA.
The Waste Water Drinking Program is awarding $700,000 to the Town of Dillsboro and the Town of Patriot will receive $487,000. In total, 25 communities will receive $12.8 million in Community Development Block Grant funding.
For more news from the Lt. Governor's office, visit Lieutenant Governor Suzanne Crouch: Lt. Governor (in.gov).