A Florence man is expected to recover after being hurt in the world-famous event.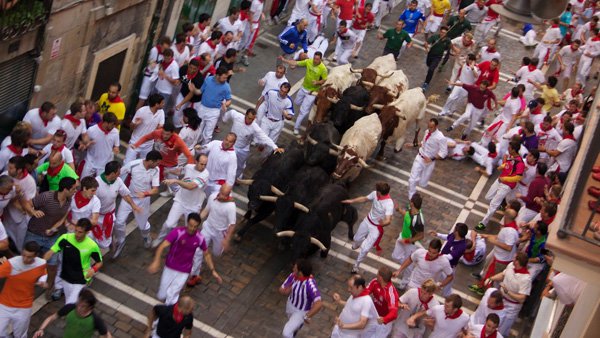 Running of the bulls in Pamplona, Spain. Photo by Atkins525, Wikimedia Commons.
(Spain) - A northern Kentucky man is one of five people hospitalized after this year's running of the bulls in Pamplona, Spain.
Officials say a 23-year-old Florence man was gored in the thigh Sunday while running the 930-yard course on the first day of the seven-day festival.
The local man is expected to make a full recovery.
One other American, a 46-year-old man from San Francisco, was seriously injured as he was gored in the neck while in the bullring. He was undergoing surgery Sunday, but his injuries were said to be "grave," The Associated Press reported.