The declaration signed recently by President Trump expands American Legion membership eligibility to about six million service men and women.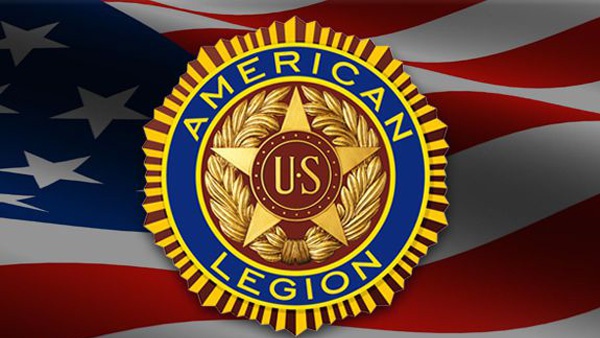 (Lawrenceburg, Ind.) - Local American Legion posts are hopeful that a new law signed by President Trump drives up membership numbers.
The president signed the LEGION Act on July 30 after it received bi-partisan support in Congress.
It declares that the United States has been in a state of war since December 7, 1941 – the date of the Japanese attack on Pearl Harbor. According to the national American Legion headquarters, the Legion's eligibility criteria immediately changes from seven war eras to two: April 6, 1917, to November 11, 1918, and December 7, 1941 to a time later determined by the federal government.
The American Legion sought the war era declaration as a way to honor about 1,600 servicemembers killed or wounded during previously undeclared war periods.
"Recognizing the service of these wartime veterans is the right thing do and it is long overdue," National Commander Brett Reistad said. "The families of those who were killed or wounded during these wartime acts should take pride in knowing that we recognize their sacrifice and service. Moreover, we are proud to welcome any of the six million living veterans from the previously unrecognized periods into our organization and call them 'Legionnaires.'"
The declaration means approximately six million more American veterans will be able to access American Legion programs and benefits they previously could not get.
According to The American Legion, the nation's largest wartime veterans service organization has nearly two million members. However, that figure is down from more than 2.7 million members just 20 years ago.
Local posts have felt their share of that decline. Lawrenceburg American Legion David McAllister Post 239 financial officer Tom Savage says the LEGION Act could help improve membership. Today, the legion's membership is more than 200, including a handful of World War II veterans.
"We're veterans trying to do things for the city. We put on the Memorial Day parade. When a veteran passes away, we have a color guard to honor them," shared Savage.
Additionally, the Lawrenceburg American Legion offers scholarships - $3,000 was awarded to a dozen graduating high school students this year. Bingo is held each Wednesday night to raise funds.
Perhaps most importantly, Legions in Lawrenceburg and elsewhere offer a place and community for veterans to enjoy camaraderie and receive support when in need.
"We recently had a veteran come into the city for a job interview. He couldn't afford to get back home, so we gave him money," offered Savage.
For information on The American Legion and becoming a member, visit www.legion.org.