Just in time for the holiday season!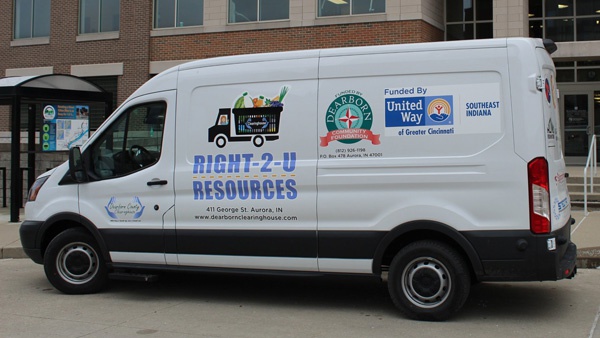 (Lawrenceburg, Ind.) - The Dearborn Clearinghouse mobile food pantry is back on the go! This time around, they will be wrapping up their fall dates in downtown Lawrenceburg.
The final opportunity to take advantage of the mobile food pantry in 2019 is Thursday, December 12 at the Ivy Tech Lawrenceburg Riverfront Campus.
Students and community members are invited to come and pick up a free box of food items and personal necessities on the second floor from 11 AM - 1 PM.
The Dearborn Clearinghouse Right-2-U Resource van has been offering these free services around the county since October 2018.
If you cannot make it, find a full list of dates, times, and locations for the mobile pantry here.