Guardrail repairs and a slide stabilization will restrict traffic on I-74 eastbound in Ripley County.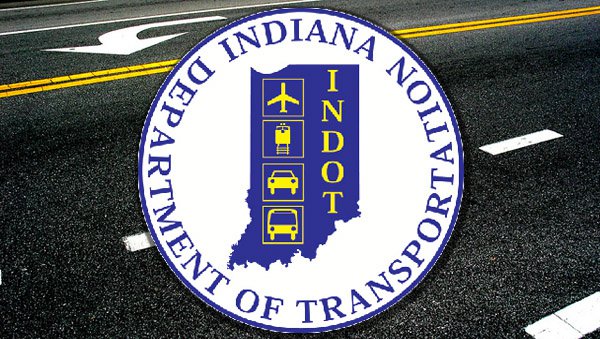 (Ripley County, Ind.) - The Indiana Department of Transportation plans to close eastbound Interstate 74's left lane Thursday morning, November 29 near mile marker 153.7 for guardrail repairs.
Once the recently damaged guardrail located in the median area of I-74 has been replaced, INDOT will switch the eastbound closure to the highway's right lane and right shoulder where stabilization operations at a slide site will occur over the next 30 days.
Milestone, prime contractor for the state's $61 million Next Level Roads project on I-74 between New Point Exit 143 and State Road 101 Exit 156, will set concrete barrier wall sections—weather permitting—on Friday (NOV 30). Its crews will begin excavating an eroding slope just west of Western Creek in preparation for slide correction measures by a specialty geohazard subcontractor.
Geostablization International personnel are scheduled to be onsite at Western Creek Monday (DEC 3). They will stabilize the slope with "soil nails" driven into bedrock. Metal gridwork attached to these steel shafts will be overcoated with shotcrete—forming a substantial retaining wall.
Once this embankment is stabilized, all I-74 lanes will remain open for winter travel until Phase III operations begin next spring.
Motorists can learn about highway work zones and other traffic alerts at indot.carsprogram.org, 1-800-261-ROAD (7623) or 511 from a mobile phone. For highway information, monitor social media sites: www.Facebook.com/INDOTSoutheast and Twitter @INDOTSoutheast. Subscribe to receive text and email alerts at https://public.govdelivery.com/accounts/INDOT/subscriber/new.