Danny Cope was indicted on charges in Boone County on Tuesday.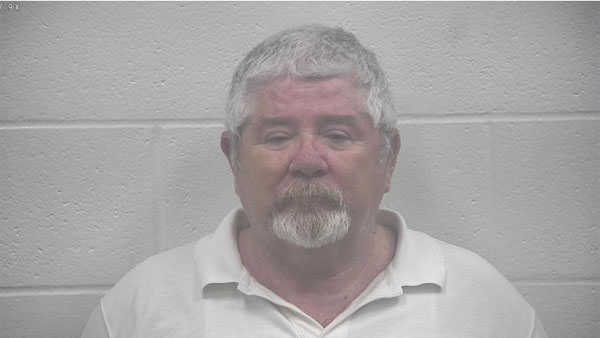 Danny Cope. Photo via the Boone County Sheriff's Office.
(Boone County, Ky.) – A Kenton County Constable is facing charges after he allegedly threatened to kill a homeowner.
Danny Cope, 66, of Latonia, was indicted by a Boone County Grand Jury on Tuesday on Wanton Endangerment 1st Degree, Unlawful Imprisonment 2nd Degree and Official Misconduct 2nd Degree.
The charges stem from an incident on March 12 at a home in the 500 block of Mt. Zion Road.
Cope was at the home to serve a Writ of Possession regarding a past due amount owed to a rent-to-own company.
According to the Boone County Sheriff's Office, Cope arrived dressed in his constable uniform and later identified himself as a police officer while knocking on the door.
Constables in Kentucky have jurisdiction in the county which they were elected. Cope, a locksmith, was blocked by the homeowner from entering the home after picking the lock to the apartment door.
While trying to enter the residence, Cope allegedly told the homeowner he "would kill him" before un-holstering his handgun and pointing it directly at the homeowner.
Once in the apartment, Cope allegedly followed the homeowner to the bedroom and held him there by blocking the doorway while holding a canister of pepper spray for approximately 10 minutes.
Cope is held in the Kenton County Detention Center on $10,000 cash bond.