Jordan Knudson is facing a murder charge in the shooting death of Krissy Jones.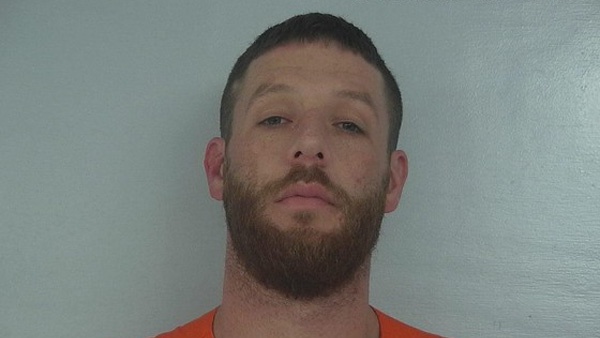 Jordan Knudson. File photo.
(Ripley County, Ind.) – A jury trial has been pushed to the spring for a Holton man accused of murder.
Jordan Knudson was arrested in March of 2021 and charged with Murder (Level 1 Felony) after Krissy Jones was found dead inside a home on North County Road 700 West.
According to investigators, Jones was the victim of multiple gunshot wounds.
Knudson was originally supposed to be on trial in September of 2021. There have been several delays in the case since then.
Jury selection was scheduled to begin this week, but the trial is once again being delayed until April 4. The jury selection process is scheduled to take place between March 31 and April 1.
In Indiana, murder is punishable by death or between 45 and 65 years in prison.
RELATED STORIES
Murder Charge Filed In Ripley County