Classes will start on Monday, March 16.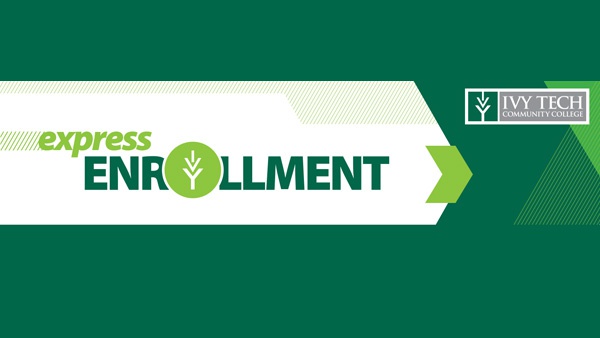 (Indianapolis, Ind.) – Ivy Tech Community College will host Express Enrollment Day in over 20 locations across Indiana on Thursday, February 13, 9 a.m.-6 p.m. During the event, prospective students can visit participating Ivy Tech locations for an in-person enrollment experience in time for classes that start March 16.
With Ivy Tech staff onsite, participants will have the opportunity to register for classes, discuss financial aid options and meet with academic advisors. Participants will also have the opportunity to learn more about assessment options. For participants without school transcripts or test scores to provide, the ACCUPLACER assessment can assist them in determining the classes that align with their needs.
Ivy Tech is dedicated to helping students adjust to college life, move through programs efficiently and expand their careers. The first part of that commitment involves helping students know their way around. During Express Enrollment Day, prospective students can complete the FYIvy, an online student guide to getting started at Ivy Tech, and schedule in-person orientation sessions, including campus tours. Prospective students can stop by at any time, but they are encouraged to RSVP, ensuring that each location can effectively serve its community. For more details, including a list of participating Ivy Tech locations, visit IvyTech.edu/EEDay.