Indiana Governor Eric Holcomb gave his weekly COVID-19 update on Wednesday.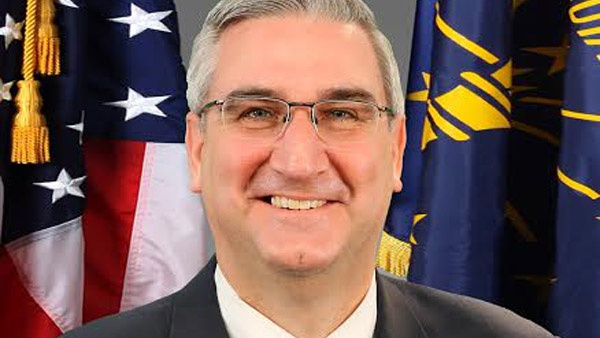 (Indianapolis, Ind.) - The State of Indiana continues to see improvements in COVID-19 statistics.
Indiana Governor Eric Holcomb gave his weekly COVID-19 update on Wednesday.
The governor started by extending the county color-coded restrictions executive order, and the public health emergency another 30 days, despite trending in the right direction.
"We are trending in the right direction," said Holcomb. "We have made remarkable progress in relatively a short period of time. This is not a mission accomplished moment, far from it."
Holcomb added that COVID-19 deaths continue to be a concern with 215 deaths reported in the last seven days.
At the same time, COVID-19 spread is declining across the state. The Indiana State Department of Health reported today that 39 counties are in blue, up from 11 last week. All but three counties are in yellow, and no counties are in red.
Locally, Dearborn, Franklin, Ohio, Ripley and Switzerland counties are yellow.
Dr. Lindsay Weaver says nearly 921,000 Hoosiers have received at least their first dose of the vaccine, and 480,000 Hoosiers are fully vaccinated. Nearly 1.9 million appointments have been scheduled since vaccines became available in December.
The state is sending out 10 mobile vaccine units that will be traveling to counties where vaccine appointments are booked for the foreseeable future.
Dearborn County is listed among the counties that will have a mobile vaccine site, beginning Thursday, February 25.
Appointments are required and can be scheduled at ourshot.in.gov or by calling 211. To be vaccinated, individuals must be eligible under the state's current guidelines.
Those 60 and older, healthcare workers and first responders are currently eligible to receive the vaccine.
For more information on COVID-19, visit ISDH - Novel Coronavirus: Indiana COVID-19 Dashboard and Map. Information on the vaccine can be found at ourshot.in.gov.
February 24, 2021