According to a report from Environmental Integrity Project, funding decreased while state spending increased.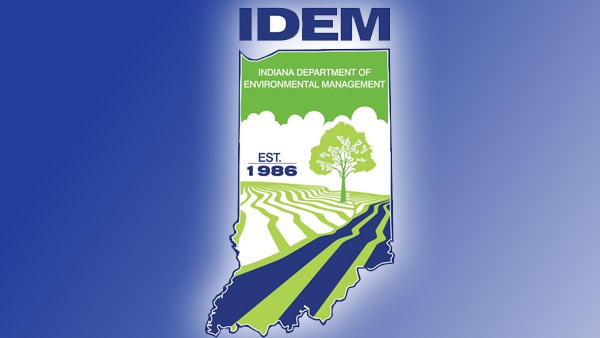 (Indianapolis, Ind.) – Indiana, Ohio and Kentucky are among 31 states that have seen reduced funding for their environmental agencies.
A recent report from the Environmental Integrity Project shows that the Indiana Department of Environmental Management (IDEM) has lost 76 percent or $35 million of its budget between 2008 and 2018.
IDEM staffing has also decreased over the past 10 years with nearly 150 employees losing their jobs.
"There are many smart, hard-working people at Indiana's Department of Environmental Management, but their ability to do the work the state needs is curtailed by severe resource limitations and repeated budget cuts," said Dr. Indra Frank, Environmental Health and Water Policy Director at the Hoosier Environmental Council.
According to state budget figures, the state slashed funding for pollution control programs at IDEM by 20 percent, from $175 million in 2007/2009 to $140 million in fiscal 2018.
The funding decrease took place while Indiana's state government grew spending 17 percent, rising from $29 billion in 2008 to $34 billion in 2018.
"While we need industries for our economy, we also need a clean environment," said Natalie Johnson, Executive Director of Save the Dunes, an organization working to preserve northwest Indiana's environment. "We cannot continue to diminish the agency that is meant to protect people and the environment. Funding must be restored to properly allow IDEM to hold polluters accountable and seek long-term solutions to address chronic pollution problems."
Some of the key environmental challenges facing Indiana include:
15 coal-fired power plants that have coal ash dumps leaking dangerous toxic metals into groundwater.
23 major wastewater plants and industrial facilities that are in significant non-compliance with the federal Clean Water Act.
72 industrial plants currently listed as "high priority violations" of the federal Clean Air Act.
11 of Indiana's 18 ethanol-manufacturing facilities, or 61 percent, have faced federal or state enforcement actions over the last five years.
92 of 299 facilities in the utility sector (including electric power, natural gas, water supply, and sewage removal), or 31 percent, have violated state or federal environmental laws within the last three years
Ohio Environmental Protection Agency also saw a significant decrease in their budget, losing $33.2 million over the 10-year period.
Kentucky's Department of Environmental Protection didn't lose as much of their budget as Indiana and Ohio, but still saw a decrease of $13.2 million.
Overall, 40 states reduced staffing, eliminating 4,400 positions.
Over the same time period, Congress and the White House cut the U.S. EPA's funding for pollution control and science by 16 percent, while reducing its workforce 16 percent – which eliminated 2,699 jobs.
Read the full report at www.environmentalintegrity.org.