The annual Patriot's Day event takes place September 11 in Burlington.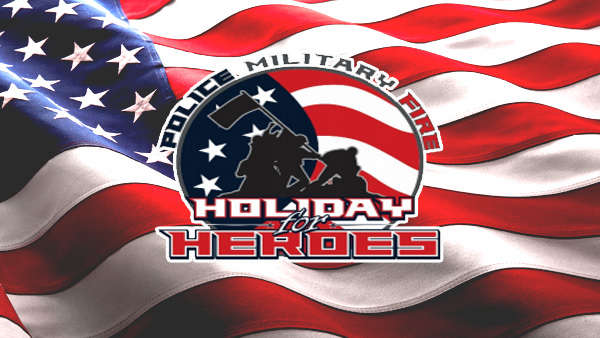 (Burlington, Ky.) – September 11, 2001, is a day Americans will never forget.
As we approach the 20th anniversary of 9/11, a long time Patriot's Day Celebration is returning to Burlington.
A Holiday for Heroes will be held Saturday, September 11 in the Arborwood Subdivision.
The event was created in 2005 to support our armed forces and their families for the sacrifices made for our country. Event organizers expanded the event in 2015 to include the families of police officers, firefighters and EMTs.
This year, admission is $20 per person or $50 for a family of four and includes:
Live music from Naked Karate Girls from 5:00-7:00 p.m.
Rozzi's Fireworks at 10:30 p.m.
Open Budweiser Beer Bar
Dinner by Eli's BBQ
Kids Face Painting
Kids Kona Ice
Kids Caricature Artist
Live Auction
Over the past 16 years, Holiday for Heroes has provided more than $100,000 in supplies, grants, and scholarships to families of our Military and First Responders who are in need.
For more information, visit Holiday for Heroes | We want to thank you!.