While face coverings will no longer be mandatory, there are still some places you'll be required to mask up.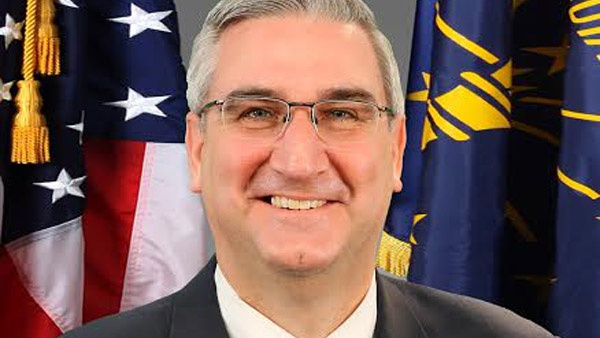 (Indianapolis, Ind.) - Governor Eric Holcomb has signed an executive order adjusting the statewide mask mandate to a mask advisory.
Hoosiers are encouraged to continue to mask up going forward, but face coverings will no longer be required in public beginning Tuesday, April 6.
The executive order does call for face coverings to remain mandatory in all state buildings and facilities and at all vaccination and COVID-19 testing sites.
K-12 schools will continue under current requirements through the end of the 2020-21 school year.
Starting April 6, decisions about venue capacity and social gatherings will be made by local officials. Customers in restaurants, bars and nightclubs will no longer be required by the state to be seated. Six feet of spacing between tables and other seating will still be recommended as is spacing between non-household parties.
Indiana's current cases, positivity rate, hospitalizations, and deaths have all dropped drastically since mid-January and over a million Hoosiers are fully vaccinated. The state has opened vaccine eligibility to all Hoosiers 16 years and older as of Wednesday. Additional mass vaccination clinics will be scheduled for April and the state will implement a large employer vaccination program.
"When I visit my favorite restaurant or conduct a public event, I will continue to wear a mask," Gov. Holcomb said. "It is the right thing to do. Hoosiers who take these recommended precautions will help us get to what I hope is the tail end of this pandemic."
The state public health emergency has been renewed for another 30 days, beginning April 1. This declaration allows the state to act quickly if conditions take a turn for the worse and allows the state to continue to access hundreds of millions of federal dollars to support Hoosiers recovering from the impacts of the pandemic.