Forty-seven businesses and organizations have been recognized.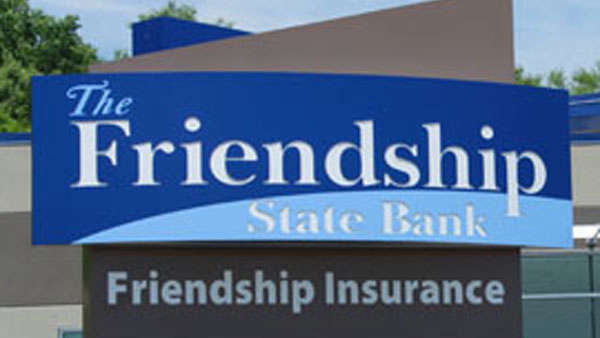 INDIANAPOLIS – Five local businesses have been recognized for remaining in operation for 50 to 100 consecutive years.
Governor Eric Holcomb and Indiana Secretary of Commerce Brad Chambers on Monday awarded 47 Indiana companies and organizations with the Governor's Century or Half-Century Business Award.
The awards recognize each company's longevity and service to its employees, community, and state.
2022 Century Award Honorees
Sycamore Gas Company, 154 years, Dearborn County
The Friendship State Bank, 110 years, Ripley County
2022 Half-Century Award Honorees
Batesville Products, 76 years, Dearborn County
Enneking Auto Body Inc., 68 years, Ripley County
Hirt & Ellco Inc., 51 years, Ripley County
"Recognizing Hoosier businesses and their accomplishments for not only decades of resilience and hard work but for the lasting impact on Indiana's economy is a true honor," said Gov. Holcomb. "Through strong drive and dedication, these businesses have set the tone of Indiana's past, present and future economy and provide confidence in knowing for the next 100 years, Indiana will be on a journey to success."
More than 1,206 Indiana companies have been recognized during the award's 31-year history.
A full list of 2022 honorees is listed below.
2022 Century Award honorees:
A. Hattersley & Sons (Plumbing & HVAC)
166 years; Allen County

Anchor Industries (Frame and fabric production)
130 years; Vanderburgh County

Ayers Realtors Inc. (Real estate)
100 years; Lake County

Crossroads Bank (Financial services)
102 years; Wabash County

Cutler Funeral Home and Cremation Center (Funeral services)
126 years; LaPorte County

First Bank of Berne (Financial services)
131 years; Wells County

Gatewood Vegetable Farms & Greenhouse (Farm market & garden center)
100 years; Hamilton County

Geetingsville Telephone Co. Inc. (Telecommunications)
121 years; Clinton County

Greensburg/Decatur County Chamber of Commerce Inc. (Non-profit)
116 years; Decatur County

Hunt & Son Funeral Home Inc (Funeral services)
122 years; Montgomery County

Indiana Bankers Association (Financial services)
125 years; Marion County

Mayfield Insurance Inc. (Insurance)
101 years; Morgan County

McQuiston Insurance Agency Inc. (Insurance)
102 years; Wayne County

Mid-West Metal Products and Midwest Homes for Pets (Metal Fabricator)
101 years; Delaware County

Niezgodski Plumbing Inc. (Plumbing & HVAC)
100 years; St. Joseph County

Sauder Feeds Inc. (Wholesale)
102 years; Allen County

South Bend Medical Foundation Inc. (Health)
110 years; St. Joseph County

Sycamore Gas Company (Natural gas service)
154 years; Dearborn County

The Friendship State Bank (Financial services)
110 years; Ripley County

2022 Half-Century Award honorees:
Ad-Vance Magnetics Inc. (Magnetic Shielding)
51 years; Fulton County

Aegis Sales & Engineering Inc. (Precision CNC machining)
60 years; Allen County

Andy's Car Wash (Automotive cleaning service)
51 years; Whitley County

B and H Repair (Agricultural equipment repair)
56 years; Porter County

Batesville Products (Custom molding)
76 years; Dearborn County

Big and Tall Outlet (Retail)
51 years; Elkhart County

Bob Luegers Buick GMC (Automotive dealership)
60 years; Dubois County

Callistus Smith Agency Inc. (Insurance)
75 years; Floyd County

Enneking Auto Body Inc. (Automotive repair)
68 years; Ripley County

Glidden Furniture (Retail)
52 years; Vigo County

Halderman Real Estate & Farm Management (Real estate)
92 years; Wabash County

Happiness Bag Inc. (Health and human services)
50 years; Vigo County

Hirt & Ellco Inc. (Plumbing & HVAC)
51 years; Ripley County

Hulsman Refrigeration Inc. (Geothermal & HVAC Services)
52 years; Dubois County

J R Lazaro Builders Inc. (Construction)
63 years; Hendricks County

Jud Construction LLC (Construction)
54 years; Delaware County

LightStream (Communication)
68 years; White County

Lively Machine Co Inc. (Machining & fabrication)
70 years; Vanderburgh County

MonoSol LLC (Technology)
69 years; Lake County

Olinger Diamond Center (Retail)
65 years; Dubois County

Pierceton Trucking Company Inc. (Transportation)
67 years; Kosciusko County

Quality Electric Inc. (Trade)
61 years; Wabash County

Ray's Automotive Center (Automotive repair)
54 years; Bartholomew County

Shaffner Heaney Associates Inc. (Architectural distributor)
51 years; St. Joseph County

South Bend Orthopaedics (Health)
75 years; St. Joseph County

Stephenson's of Elkhart Inc. (Retail)
91 years; Elkhart County

The Bud Insurance Agency Inc. (Insurance)
55 years; Lake County

T.L. Farris & Associates (Advertising)
55 years; Delaware County