James Kenneth Griffin will surely be missed in Switzerland County.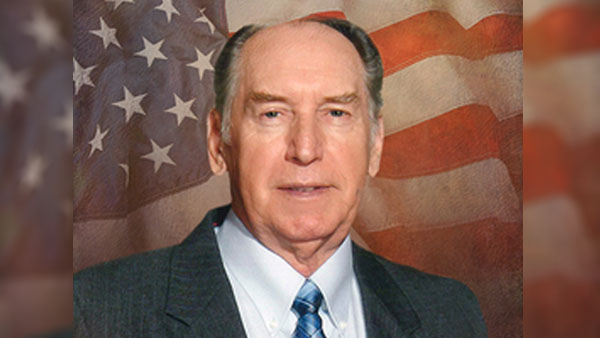 James Kenneth Griffin. Photo courtesy Haskell & Morrison Funeral Home.
(Vevay, Ind.) – A former Switzerland County school board and council member has passed away.
James Kenneth Griffin died at the age of 83 on Monday.
Griffin was born and raised in Switzerland County and was a 1954 graduate of the old Patriot high School.
After high school, Griffin was inducted into the United States Army, serving during the Vietnam War.
Griffin spent much of his life as a maintenance coordinator for Dow Corning in Carrollton. He also served on the Switzerland County School Board from 1982-1988, the Switzerland County School Endowment Board from 2002-2006 and Switzerland County Council from 1990-2006.
Visitation for Griffin will be held on Friday, December 14 from 4:00 to 8:00 p.m. at Haskell & Morrison Funeral Home, 208 Ferry Street in Vevay.
Memorial contributions may be made to the Vevay American Legion Post #185 Relief Fund or Vevay VFW Post #5396 Relief Fund.