Bayh led efforts to pass some of the most significant legislation of the 20th century.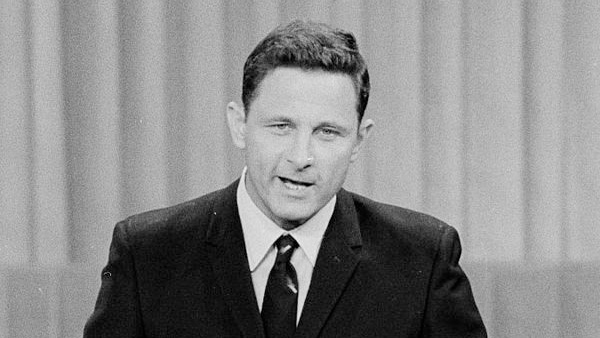 Former Indiana U.S. Senator Birch Bayh died on March 14, 2019. Photo by Warren K. Leffler, Wikimedia Commons.
(Easton, Md.) - Former Indiana U.S. Senator Birch Bayh, co-author of the historic Title IX federal law, has died.
Bayh died Thursday morning at his home in Easton, Maryland. He was 91.
The Terre Haute native represented Indiana in the U.S. Senate from 1963 until 1981.
Among Bayh's most notable accomplishments were the passage of the 25th and 26th amendments to the U.S. Constitution. The 25th Amendment, spurred about by the assassination of John F. Kennedy, established the process for replacing a vice president who became president.
"We were confronted with the stark reality that the president is human," Bayh said in 2011 of the JFK assassination.
The 26th Amendment lowered the nation's voting age from 21 to 18 amid protests over the Vietnam War.
Bayh was also the co-author of Title IX, the landmark 1972 education amendment which provides equal opportunity for women in college admissions and sports.
His son, Evan, would become the 46th Governor of Indiana and later hold the same Senate seat from 1999 until 2011.
Indiana Governor Eric Holcomb has ordered flags across the state to be lowered to half-staff in recognition of Bayh's passing.
"Birch Bayh was a trailblazer who dedicated himself to improving the lives of all Hoosiers. His remarkable legislative and personal legacy transformed the country and will live on for years to come. I ask Hoosiers around the state to join me and Janet in honoring his incredible service and by keeping the Bayh family in your thoughts and prayers," said Holcomb.
Indiana Democratic Party Chairman John Zody said Bayh was driven by a belief in what we could accomplish given equal opportunity.
"That simple truth belies towering accomplishments. A United States Senator who twice amended the Constitution, father of Title IX, contributor to critical civil rights legislation. His legacy endures every day on college campuses. It endures in the form of equal opportunity, the right to vote and that all Americans deserve justice. He was a champion of Democratic values and was, in every way, a Hoosier," said Zody.
Current Indiana U.S. Senator Todd Young said Bayh was a modern-day founding father.
"He used his tenure in the Senate to push for substantive and substantial change, including two constitutional amendments and the passage of Title IX. While we remember his legacy, my thoughts and prayers are with the entire Bayh family," said Young.