Lawrenceburg area customers will still be served through the Rising Sun and Dillsboro locations and free delivery.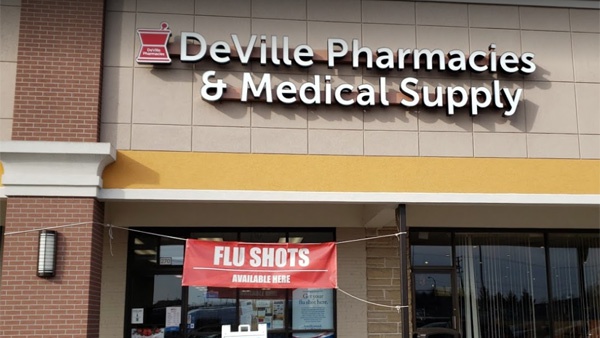 (Lawrenceburg, Ind.) – DeVille Pharmacies has made the difficult decision to close one of its stores and consolidate.
Due to the COVID-19 pandemic, the Lawrenceburg location will close after August 15.
"This is not a decision that was made lightly, and we are saddened to make the announcement. However, we must do what is best for our employees and business," said Camille Deville Boyken.
While the Lawrenceburg store is closing, no jobs will be lost. The medical supply department, along with all prescription and medical records from Lawrenceburg will be moved to DeVille Pharmacies in Dillsboro.
Lawrenceburg customers who would like their prescriptions records sent to Rising Sun, should contact the Lawrenceburg store by August 7.
DeVille Pharmacies will continue to offer free delivery to customers in the Lawrenceburg area.
Anyone with questions, should contact Camille at 812-537-1798 ext. 1 or 812-432-5684.