DCF recently awarded six separate proactive grants to the schools to install SchoolGuard, an early warning system that puts a "panic button" in the hands of all school staff.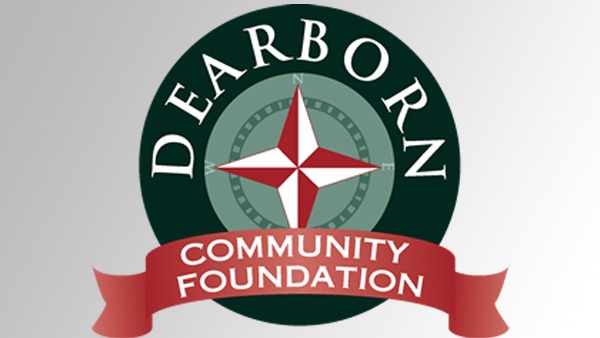 (Lawrenceburg, Ind.) – A total of $33,000 in grants from the Dearborn Community Foundation (DCF) to the three Dearborn County public school corporations and the three parochial schools is helping to add another level of security to measures already in place at the institutions of learning.
DCF recently awarded six separate proactive grants to the schools to install SchoolGuard, an early warning system that puts a "panic button" in the hands of all school staff. The early warning/response system utilizes smartphones and other technology to help safeguard schools and alert all personnel, including law enforcement.
"We are pleased to be able to help Dearborn County schools add another layer of security to better safeguard schools," said Fred McCarter, Executive Director of DCF. "Grants like these to help protect students, teachers, other school staff and members of the public attending school events was an easy decision for the Foundation's board of directors."
The grants came about after DCF was made aware local schools had not been awarded a state grant through the Indiana Secured School Fund, McCarter said. "Dearborn County Sheriff Shane McHenry contacted me and asked if there was anything the Foundation could do to help. We set out learning more about the application and how it could make a huge difference in the effort to make schools safer."
SchoolGuard places a panic button in the hands of all teachers and school staff with a compatible smart phone. The system can speed dial 911 while simultaneously notifying both on and off duty federal, state, and local law enforcement officers within close proximity to the event. Additionally, the system sends an alert to all teachers and school staff who have downloaded SchoolGuard, and even notifies other protected locations within five miles, which McHenry says is especially important to all of the Dearborn County school corporations as each corporation has an instance of multiple buildings on or adjacent to the same campus.
Once activated, SchoolGuard displays a mapped location of the initial alert on the teachers' smartphone. Using this mapping in conjunction with Smart 911, responding law enforcement officers will receive information that may be more reliable than information transmitted only verbally by those speaking with dispatchers, McHenry said. In addition to the notifications to various law enforcement personnel, the system can be used by teachers to request assistance in urgent situations.
"One of my main goals as sheriff is to focus on school safety," McHenry said. "I think this is a major step forward toward making our schools safer during the school day and for other events throughout the year. … I greatly appreciate the Foundation for helping make this happen."
McHenry said SchoolGuard not only helps with response times for law enforcement and other first responders, but also will help make responses more targeted. "The technology allows first responders to pinpoint where the activity is occurring," he said.
Sheriff McHenry was involved in the process when the public schools sought funding through the Indiana Secured School Fund. He worked with the schools to choose an application that would work best for all. The three public school corporations, Lawrenceburg, South Dearborn and Sunman-Dearborn became aware of Guard911 LLP's SchoolGuard application when grant funds were made available by the state.
DCF worked with McHenry to measure interest of the three parochial schools, St. John's and St. Mary's in Aurora, and St. Lawrence in Lawrenceburg, regarding adding the SchoolGuard app at their schools. All three schools were interested, so they were added to the grant. "I greatly appreciate the collaboration of all of the schools in this effort," added McHenry.
St. Mary's Principal Bob Brookbank says his K-8 grade school of less than 100 students would not have been able to afford the addition of SchoolGuard without the generosity of DCF. "Adding SchoolGuard on our own is not something that would've happened considering our tight budget," he said. "Having this along with other security measures without a doubt gives staff and especially parents some peace of mind."
Karl Galey, Superintendent of Lawrenceburg Community School Corporation, says receiving the grant for SchoolGuard certainly adds another layer to safety for schools by providing all staff with the ability to contact first responders immediately, reducing response times. "We appreciate the Foundation supporting the collaborative effort between the schools and the sheriff," he added.
McCarter said the $33,000 in proactive grants were awarded through the Lawrenceburg Community Grant Program, which is funded by the City of Lawrenceburg. Each schools' grant pays the original set-up fee and the first year of monthly service fees. The schools will pay the monthly fees after the first year. The grants awarded are differing amounts based on the number of "locations" for each school corporation/parochial school. Grants awarded are:
Lawrenceburg Community School Corporation - $8,490
South Dearborn Community School Corporation - $10,938
Sunman-Dearborn Community School Corporation - $8,490
St. John School - $1,698
St. Lawrence School - $1,698