Tickets can be purchased online.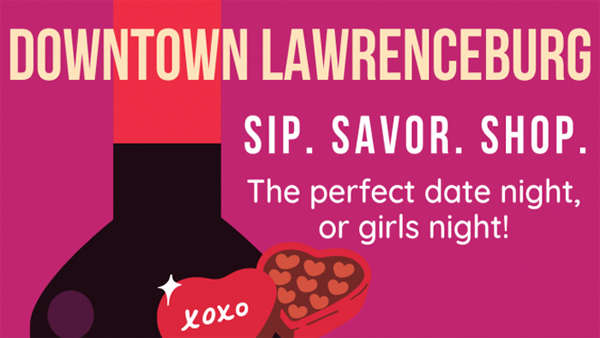 (Lawrenceburg, Ind.) – Sip, savor, and shop in downtown Lawrenceburg.
Lawrenceburg Main Street will host their Chocolate and Wine Walk on Friday, February 10 from 5:30 to 8:30 p.m.
The event will feature sweet treats, wine tastings, free carriage rides, and more. In recognition of Valentine's Day, the first 200 guests at the door the day of the event will receive a rose.
Those who visit each participating location or spend $20 will be eligible to win up to $100 in downtown dollars.
Tickets are $10 each and can be purchased here.
All proceeds will be donated to a local charity.