The judge's ruling lifts some restrictions at racetracks, daycare centers and restaurants.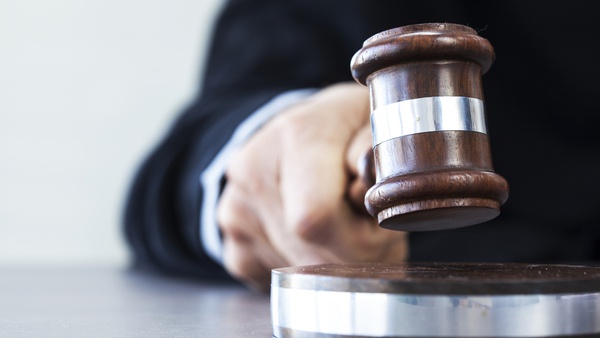 Update published Friday, July 17 at 4:36 p.m.:
A Boone County judge will not be able to block Governor Andy Beshear's COVID-19 orders.
The Kentucky Supreme Court made the decision on Friday.
following a lengthy hearing in Boone Circuit Court on Thursday, where a Boone County judge said he would block Beshear's executive orders on racetracks, childcare and restaurants.
Beshear's executive orders will remain in effect, including the mask mandate.
The ruling made by the high court reads:
"In the midst of a global pandemic that has resulted in the Governor issuing Executive Orders deemed necessary to the protection of the public health and safety, two circuit courts have issued injunctive relief preventing the enforcement of specific Executive Orders challenged by plaintiffs who claim injury to their respective business interests. It appears that one circuit court has indicated an intent to issue an Order shortly that will enjoin all executive orders entered by the Governor and any actions taken pursuant to his public emergency powers. Given the need for a clear and consistent statewide public health policy and recognizing that the Kentucky legislature has expressly given the Governor broad executive powers in a public health emergency, the Court orders a stay of all orders of injunctive relief until such time as the various orders are properly before the Court with a full record of any evidence and pleadings considered by the lower courts."
Attorney General Daniel Cameron has been outspoken about Beshear's executive orders. It appears the saga is not over yet.
"The Supreme Court today indicated it will hear the challenges we and Kentucky businesses raised as to the process used by the Governor to issue COVID-19 executive orders," said Cameron. "As important issues are being considered in these cases, we respect the Supreme Court's decision to maintain these orders until the court can undertake its proceedings. Our goal in joining these cases is that the law is followed and the rights of Kentuckians are protected. We look forward to having the Supreme Court take up these important issues in the coming days."
Original story published Friday, July 17 at 10:03 a.m.:
(Boone County, Ky.) – A Boone County judge has signed an order requiring Governor Beshear to follow the legal process when taking executive action.
Kentucky Attorney General Daniel Cameron filed a motion on Wednesday in effort to block of all Governor Beshear's COVID-19 order.
The motion was filed after a Boone County judge issued a restraining order against Beshear's public health orders restricting spectators at auto racetracks and limiting numbers at daycare centers.
After a lengthy hearing on Thursday in Boone Circuit Court, a judge blocked Beshear's COVID-19 executive orders on racetracks, childcare and restaurants.
"This ruling provides much-needed relief to Kentucky businesses that joined us in challenging the Governor's notion that he has absolute power apart from the law," said Cameron. This ruling does not hamper the ability of public health officials to ensure the safety and well-being of Kentuckians."
Cameron has criticized Beshear's orders, calling them "arbitrary and in violation of Kentuckians' constitutional rights."
While the specifics of the judge's order are unknown at this time, Cameron said "we are confident that it will balance public health with the rights of Kentuckians."
Governor Beshear has yet to publicly comment on the judge's decision.
The expectation is that Beshear will appeal the decision to the Kentucky Supreme Court.
My statement regarding the hearing in Boone Circuit Court: pic.twitter.com/akjTZxIaGy

— Attorney General Daniel Cameron (@kyoag) July 17, 2020
RELATED STORIES:
Kentucky AG, Governor Go Head-To-Head Over COVID-19 Executive Orders