A new park opens Saturday, the Gibson Theatre has reopened and more!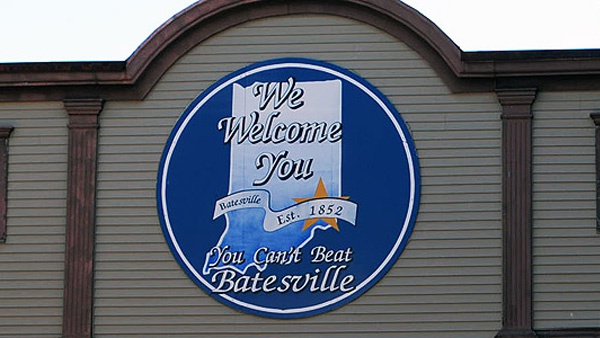 (Batesville, Ind.) – Big things are happening in the City of Batesville.
The Gibson Theatre has reopened after being closed due to COVID-19 concerns, the Farmer's Market is expanding, progress is being made on the Batesville Middle School expansion and a brand-new park open this weekend.
Batesville Community School Corporation Superintendent Paul Ketcham provided an update on the BMS addition and renovation project earlier this month. New band and choir rooms are being added, in addition to a new BMS office complex. The project will also see the historic gym be connected to the main building.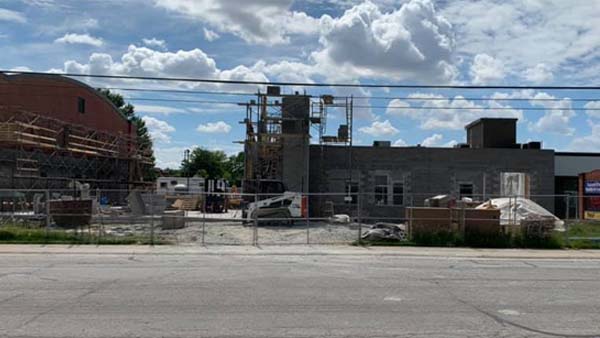 Batesville Middle School addition/renovation project. Photo by Paul Ketcham.
A brand-new park on Six Pine Ranch Road will open with a ribbon cutting and naming ceremony on Saturday, July 4 at 11:00 a.m. The name of the park, which will be unveiled Saturday, was chosen from names submitted by citizens of Batesville.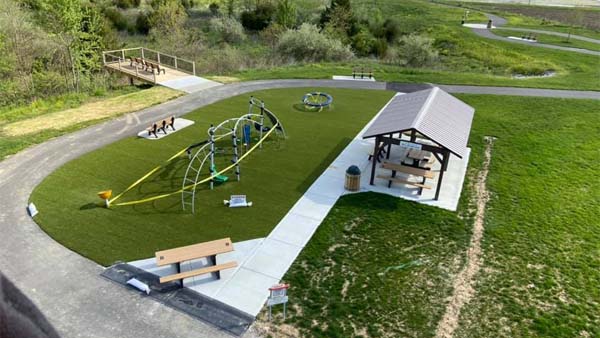 A new park at Six Pine Ranch Road will open on Saturday. Photo by the City of Batesville.
Kim Powell, manager of the Gibson Theatre, says the theatre is now open with restrictions in place. Every other row has been taped off to maintain social distancing. Hand dispensers have also been installed on both walls as you walk into the theatre.
Currently, the theatre is showing free kids movies on Wednesday, in addition to other community programs.
The Batesville Farmer's Market is extending its hours. Starting July 1, the Farmer's Market will be selling local produce and other treats on Wednesdays and Saturdays.
Community members are invited to attend the Farmer's Market this Wednesday from 3:30-6:30 p.m. in the Village Green parking lot.
The event will include live music by Matthew Lamping and a homemade ice cream sale.
For more information about community events, visit the City of Batesville or Batesville Main Street Facebook pages.