Applicants must be BHS graduating students in the top 15 percent of their class and have participated in basketball, cross country, or track.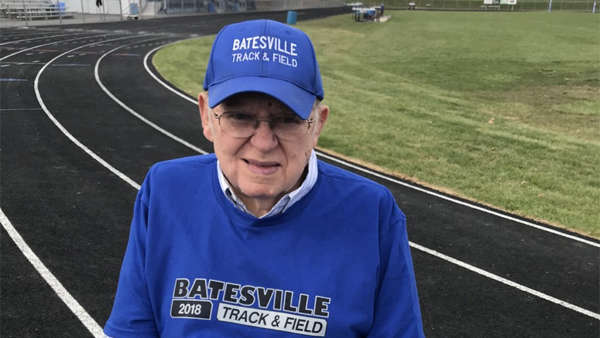 Ron Raver. Photo provided.
(Batesville, Ind.) - Thanks to a new scholarship established in memory of Batesville High School (BHS) teacher and coach Ron Raver, the Batesville Community Education Foundation (BCEF) will award just over $31,000 in scholarships to 2023 graduates, announced BCEF executive director Anne Wilson.
"We were grateful when Mr. Raver's family approached us about establishing a new scholarship in his memory," Wilson said. "In addition to his long-standing reputation as an exemplary high school teacher and coach of multiple sports—basketball, cross country, and track—he was also a BHS alumnus from the class of 1958. It's always heart-warming to be able to honor the legacy of someone who was a part of the Bulldog family. In this particular case, his involvement was triple-fold."
One $1,000 scholarship will be awarded in 2023 from the new Ron Raver Memorial Scholarship Fund. Applicants must be BHS graduating students in the top 15 percent of their class and have participated in basketball, cross country, or track. In addition, applicants should be able to demonstrate that they have the following qualities and characteristics that Coach Raver displayed: actively involved in school, church, and community, and have proven determination and perseverance.
The Bobbie Brandes Memorial Scholarship, awarded for the first time in 2022, will increase to $2,500 this year to one recipient. BHS graduates in the top 15 percent of the class qualify for the Brandes Scholarship. Special consideration will be given to those applicants who meet any of the following criteria: are first generation college-bound; have demonstrated leadership in school organizations or sports teams; are pursuing a career in education, or have demonstrated civic and community engagement.
In addition to the Raver and Brandes scholarships, the Mary C. Horstman Scholarship will again be awarded by BCEF. As in previous years, the Horstman scholarship is available to any BHS graduate pursuing any type of additional education, including trade school. Horstman applicants who have a connection to agriculture or are pursuing a trade will receive special consideration but are not guaranteed selection. Three $1,000 scholarships will be awarded.
"The last of our four scholarships, our largest, is the James E. Fritsch Memorial Scholarship, and it will remain at five $5,000 recipients this year," Wilson noted. "We are committed to helping students reduce college costs and will continue to award large amounts from that fund as long as our investments allow us that opportunity."
The Fritsch scholarship requires applicants to be in the top 15 percent of the BHS Class of 2023.
The BCEF common application, instructions, and details regarding all of the scholarships may be found on the organization's website at http://batesvilleeducationfoundation.org/programs/scholarships/. Scholarship applications are due to the foundation no later than 4:00 PM on March 1. Questions may be directed to Wilson at awilson@batesville.k12.in.us.