The new city manager is an Aurora native and current South Dearborn HS boys soccer coach.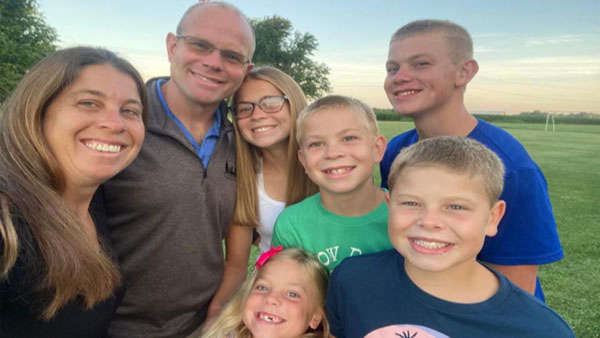 Jonathan Wismann and family. Photo provided.
(Aurora, Ind.) - The City has selected Aurora native, Jonathan Wismann, to serve as the new city manager. Wismann attended St. Mary's School in Aurora, is a 2001 graduate of South Dearborn High School, and holds a Bachelor of Communication degree. Wismann has 15 years of experience in shipping/logistics at Nucor Steel Gallatin in Ghent, KY and is the head coach of the South Dearborn High School Boys Soccer Team.
"I am excited for the opportunity to bring my experience, knowledge, and passion to the Aurora City Manager position. I am excited to work with the city and the people of Aurora and I want to thank Mayor Drury and the City of Aurora for their support. There are so many great things happening in Aurora and so much opportunity for growth, I am thrilled to be a part of it. As a servant to the people of this city and the broader community, I will do my best to be effective and responsive. Please feel free to reach out at any time by email, jwismann@aurora.in.us." – Jonathan Wismann
"We would like to thank Derek Walker for his outstanding service to the City of Aurora and wish him great success in his new position." - Mayor, Mark A. Drury
"I'm pleased with the City's choice to have Jonathan succeed me. Jonathan brings his corporate experience to the city which will prove beneficial. He will provide a refined approach to maintenance and asset management, is a lifelong learner, is committed to the community, and has my full confidence in completing some meaningful projects for the people of Aurora. In the short amount of time I've gotten to know Jonathan I can tell he is genuine and eager to get started and make a difference." – Derek Walker