The non-profit organization is celebrating 25 years of offered help, healing and hope to victims of domestic and sexual violence.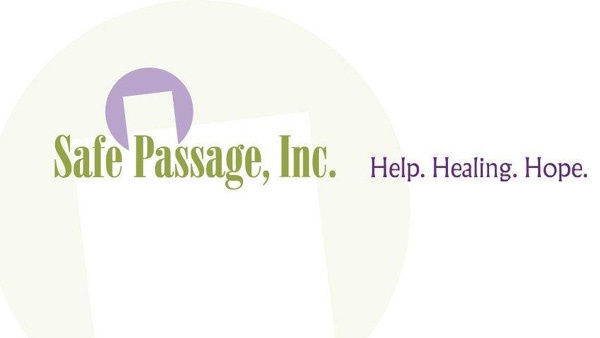 (Batesville, Ind.) - In 1997, three women sat around a kitchen table desperate to help a friend living under the threat of domestic violence. They soon learned southeast Indiana was the most underserved region in Indiana for support and resources for survivors. They got to work and connected with business and local partners, established a 501c3 and helpline, and Safe Passage was launched. This month, 25 years after their tireless work to help a friend, Safe Passage, Inc., has served more than 16,000 domestic and sexual violence victims and their children. The number continues to rise.
Safe Passage is the sole support service provider of free and confidential domestic and sexual violence services in the six-county district of Dearborn, Franklin, Ripley, Switzerland, Ohio and Jefferson Counties.
To recognize Safe Passage's commitment and service, mayors and city leaders have or are in the process of proclaiming August as Safe Passage month. Brookville, Batesville, Versailles, Lawrenceburg, Madison, Vevay and Rising Sun leaders, representing all of the six counties, have noted the 25-year anniversary and the victim and survivor needs and services provided. (Attached)
About Safe Passage
The 30-bed shelter, opened in 2004, is located in Batesville and serves all six counties, providing emergency residential services; on average clients stay 27 days. Transportation is available for those in need, whether to the shelter, to court or the hospital. Besides emergency shelter, survivors are offered support with legal advocacy, job and housing assistance, further education, safety planning, life skills and wellness, counseling and children's programming.
On average Safe Passage serves 1300 survivors each year, through the shelter, the outreach support or tollfree help and text line. To stop the violence before it starts, Prevention programing on asset building, healthy relationships and bystander education, was developed in 2010 and presented in 18 schools this past school year throughout the district. In 2018, Safe Passage was chosen by the state to receive funding to establish a certified sexual assault response crisis center. In February, text messaging was added to the free services, as another safe connection. About 70% of operational expenses are paid through federal and state government, and generosity through private donations, fundraisers and local governments fill in the shortfall.
"We are grateful for the continual support from the community, the businesses, the corporations, the schools, civic groups and faith-based partners. We can't do this work alone. Together we have worked to create a safer and healthier community for all," said Cari Kettman, Executive Director. "Most importantly, we credit survivors for their bravery and resilience, as well as commend our founders for their fortitude, empathy and vision." Kettman began in June as the new director replacing long-time director Jane Yorn. Yorn is also one of the founders of Safe Passage.
25-year Lollipop Moments Celebration
Coinciding with the mayoral proclamation, Safe Passage is launching a 25- year anniversary campaign this August to bring attention to the domestic violence issue and the support services provided within the community. A "Lollipop Moments" campaign--a special moment when one individual positively shapes another person's life, without realizing his or her impact--is the theme. "I am so grateful for the thousands of Lollipop Moments that have helped to touch and transform the lives of 16,000," said Jane Yorn. 'If you ever volunteered, brought a hot meal to shelter or a donation, that was a Lollipop Moment for someone at Safe Passage."
The 25th anniversary celebration will be launched at the 10th annual Handbags 4 Hope purse fundraiser on Aug. 11 at RomWeber Party Place. (Event tickets are sold out, but you can still register at no cost to bid on 45 purses at https://bidpal.net/handbags2022)
Safe Passage is a 501c3 organization. For more information go to the website at www.safepassageinc.org or call or text 877-733-1990.