Read for details about absentee voting, early in-person voting and Election Day.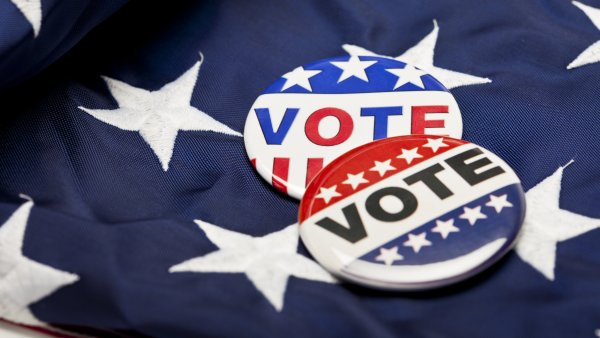 (Lawrenceburg, Ind.) – The November 3 General Election is right around the corner.
To help clear up any confusion about how to vote, Dearborn County Clerk of Courts Gayle Pennington joined Eagle Country 99.3 on Wednesday morning to talk about absentee voting and where to go on election day.
Those seeking to vote absentee by mail must have a specific, reasonable expectation that you will be absent from the county on Election Day, including:
You have a disability.
You are at least 65 years of age.
You will have official election duties outside of your voting precinct.
You are scheduled to work at your regular place of employment during the entire 12 hours that the polls are open.
You will be confined due to illness or injury or you will be caring for an individual confined due to illness or injury during the entire 12 hours that the polls are open.
You are prevented from voting because of a religious discipline or religious holiday during the entire 12 hours that the polls are open.
You are a participant in the state's address confidentiality program.
You are a member of the military or a public safety officer.
You are a "serious sex offender" as defined in Indiana Code 35-42-4-14(a).
You are prevented from voting due to the unavailability of transportation to the polls.
Pennington says you can call the Dearborn County Clerk's Office and request an application or by visiting www.IndianaVoters.com. Thursday, October 22 is the deadline to request an absentee by mail ballot.
HEAR BUBBA BO'S INTERVIEW WITH GAYLE PENNINGTON IN THE AUDIO PLAYER BELOW
Registered Dearborn County voters can take advantage of early in-person voting at the Dearborn County Administration Building daily through Friday, October 30. Office hours are 9:00 a.m. to 4:00 p.m.
Special hours are Saturday, October 24 and Saturday, October 31 from 9-4, and Monday, November 2 from 9:00 a.m. to noon.
Satellite voting sites will be open at the Bright Firehouse on Salt Fork Road and the Dillsboro Civic Center on October 24 between 9:00 a.m. and 2:00 p.m.
On Election Day, registered Dearborn County voters can cast a ballot at any of the following vote centers between 6:00 a.m. and 6:00 p.m.
- Dillsboro Civic Center – 9824 Central Avenue, Dillsboro
- First Baptist Church of Aurora – 6060 Blair Dr., Aurora
- Agner Hall – 145 Speedway Dr., Lawrenceburg
- Tanner Valley Methodist Church – 19235 State Route One, Lawrenceburg
- Willie's in HVL – 19325 Schmarr Dr., Lawrenceburg
- Dearborn Hills United Methodist Church – 25365 Stateline Rd., Lawrenceburg
- St. John Catholic Church – 25743 State Route One, Dover
- St. Martin Catholic Church – 8044 Yorkridge Rd., Guilford
- Manchester Firehouse – 7893 State Route 48, Aurora
- Moores Hill Senior Center – 16610 N. Broadway St., Moores Hill
Locations will have all voter information and ballots for the entire county. Every vote center will have four to six sign in lines and an average of 14 machines to vote on. Wait times are expected to be minimal.
For more information, visit www.dearborncounty.org.