Office Dale Woods died Monday at University of Cincinnati Medical Center.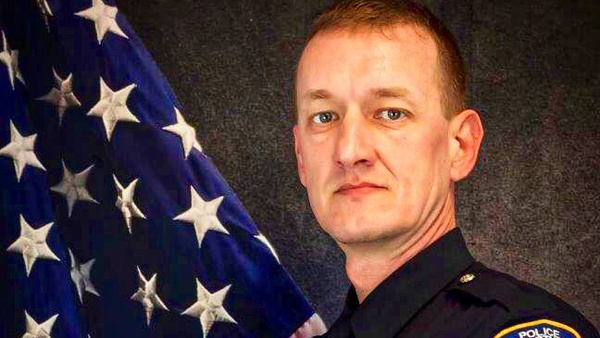 Colerain Township Police Officer Dale Woods died on Monday, January 7.
(Colerain Township, Oh.) - Funeral arrangements are pending for the Colerain Township police officer who was hit by a pickup truck.
The police department says Officer Dale Woods died Monday night at University of Cincinnati Medical Center, three days after being critically injured on Colerain Avenue. He was directing traffic and moving a traffic cone at the scene of the late-night crash when a pickup truck hit him.
"This is the hardest thing I've done in 26 years as a police officer and I pray to God this is the last time we do it," said Chief Colerain Township Police Chief Mark Denney.
Woods was 46. The Colerain High School graduate was a 14-year veteran of the department and a former Colerain firefighter and emergency dispatcher.
Woods risked his life for the safety and protection of Colerain residents. Last September, he and another officer responded to a structure fire on Pippin Lane. After learning that a blind woman was trapped inside, they ran into the smoke-filled structure and rescued the woman.
In 2018, he was honored by the Southern Ohio Chapter of Mothers Against Drunk Driving as a "Top Cop."
The fallen officer is survived by three children. His family decided to have him become an organ donor upon his death Monday.
A makeshift memorial of flowers and photos have been placed at the scene of the crash where Woods was injured.
"We thank the community for their huge outpouring of support, love and prayers. That was felt by the family from the minute Dale was injured to the moment we stand here. They felt this community loves them, loves this police department, and loves Dale," said Denney.
The crash remains under investigation.