Springtime On-Air Auction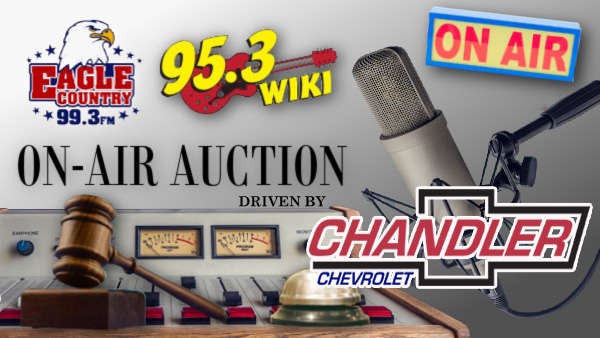 You are invited to save big during the Springtime On-Air Auction, driven by Chandler Chevrolet!
Save 20...30...40...or maybe even 50 percent on gift certificates to local businesses including food items, service, entertainment and more!
The bidding begins Monday, March 27 and continues weekdays through April 6.
Nighttime sessions will be held Monday through Thursday (March 27-30 & April 3-6) from 6:00 to 8:00 p.m. with the exception of Mondays when the Auction will air immediately following Crunch Time from 6:00 to 6:30. There will be no nighttime session on Thursday, April 6.
Daytime sessions will take place from 11:00 a.m. to noon.
Participating in the auction is easy! Just listen to Eagle Country 99.3 FM or WIKI Country 95.3 FM or stream us live at www.eaglecountryonline.com or 953wiki.com during the designated live on-air bidding sessions listed on this page. When you hear our auctioneers announce an item that you'd like to bid on, call us right away at 812-537-0944 or 812-537-9724. When you get through, tell the auctioneers what you'd like to bid on the item - or items - you are interested in. Continue listening to see if the auctioneers announce whether your bid wins the item(s). You can also bid the "buy it now" price which is at least 20 percent off the retail price.
What if I bid and win an item? Visit the Eagle Country 99.3 studios at 20 E. High Street, Lawrenceburg, Indiana 47025 during regular business hours, 8:00 a.m. until 5:00 p.m. Monday through Friday. You can also call our office at 812-537-0944 to pay by phone during the same business hours. Winning bidders can pay with cash, check, or credit card. Card types accepted include Visa, MasterCard, and Discover. Items must be paid for within two days of winning them, otherwise they will be put up for re-bidding. 95.3 WIKI listeners in the Madison, Indiana area can request to have their items shipped to WIKI's studio for pick up by calling 812-537-0944.
LARGE ITEMS UP FOR AUCTION THROUGH NOON FRIDAY, MARCH 31ST.
CREAM COLOR LA-Z-BOY LEATHER SWIVEL CHAIR – "CLEO" THIS IS AN ACCENT CHAIR. THIS IS NOT A RECLINER. CHECK OUT THE PICS ONLINE AT EAGLECOUNTRYONLINE OR 953 WIKI . COM FROM BEAR'S FURNITURE GALLERY IN MADISON. $1300 VALUE – BIDDING STARTS AT $650.
RHINO SPRAY ON LINER GOOD FOR TRUCKS, JEEPS OR TRAILERS FROM CRAIG TOYOTA IN MADISON. $500 VALUE – BIDDING STARTS AT $250.
SHORT RANGE REMOTE START – INSTALLED – FROM CRAIG TOYOTA IN MADISON. SOME EXCLUSIONS APPLY. VALUE = $500 – BIDDING STARTS AT $250.
GET YOUR SPRING CLEANUP DONE RIGHT WITH A 20 CUBIC YARD DUMPSTER RENTAL FOR ONE WEEK FROM BEST WAY DISPOSAL. INCLUDES DELIVERY, SETUP, SEVEN DAYS RENTAL, REMOVAL AND ONE TIME DISPOSAL. $600 VALUE – BIDDING STARTS AT $300.
14 BAGS OF RUBBER MULCH FROM DEARBORN COUNTY RECYCLING. AVAILABLE IN BROWN, BLACK, GREY OR REDWOOD. $210 VALUE – BIDDING STARTS AT $110.00.
JUST IN TIME FOR POLITICAL SEASON. 😊 A GREAT PACKAGE TO GET YOUR NAME OUT FROM SIGNARAMA. 10 DOUBLE SIDED YARD SIGNS WITH STAKES, 250 DOUBLE SIDED BUSINESS CARDS AND TWO 24x12 VEHICLE MAGNETS $356 VALUE – BIDDING STARTS AT $170.
JUST IN TIME FOR SUMMER. 😊 LAZER HAIR REMOVAL FROM REJUVINATION SKIN CARE IN MADISON. CAN BE USED ON FACE, UNDERARM OR BIKINI AREA. $1,350 VALUE – BIDDING STARTS AT $675.
| | |
| --- | --- |
| 2023 SPRING AUCTION PARTICIPANTS | ITEM |
| AFRICAN SAFARI | 6 PERSON PARK PASSES |
| BARREL HEADS | $25 GIFT CERTIFICATES |
| B&G DAIRY BAR & GRILL | $25.00 GIFT CERTIFICATES |
| BEAR'S FURNITURE GALLERY | LA-Z-BOY LEATHER SWIVEL CHAIR "CLEO" - NOT A RECLINER |
| BELLOS PIZZA | $10 & $15 GIFT CARDS |
| BEST WAY DISPOSAL | 20 CUBIC YARD DUMPSTER |
| BLIMPIES SUBS - ST. LEON | 3 FT BLIMPIE BLASTS & $20 GIFT CARDS |
| CASEY'S GARDEN & GIFTS | $25 GIFT CARDS |
| CECIL'S SLICE OF PIE | $25 COMBO PKG |
| CRAIG DISTRIBUTING | VARIOUS ITEMS |
| CRAIG TOYOTA | SPRAY ON RHINO LINING |
| CRAIG TOYOTA | REMOTE START |
| CRAVE GOLF | PAULA DEEN'S, TOP BOX MINI-GOLF, TOP JUMP, ETC |
| DEARBORN COUNTY RECYCLING | RUBBER MULCH & RECYCLED HAND CHAIR |
| DURBIN BOWL | $25 GIFT CARDS |
| DELHI/HARRISON PET CENTER | $25.00 GIFT CARDS |
| FIT FOR THE KING - MADISON | ONE-MONTH MEMBERSHIP |
| FLOWERS OF GIFTS & LOVE | $25 GIFT CARDS |
| FLOYD'S CAR WASH | $12 x2 & $20 GIFT CERTIFICATES |
| GREENDALE CINEMA | TWO TICKETS, TWO LARGE DRINKS, 1 LARGE POPCORN |
| HALCOMB HOME CENTER | $25 GIFT CERTIFICATES |
| HEBRON GRILLE | $25 GIFT CARDS |
| HISTORIC RAIL PARK & TRAIN MUSEUM | PASSES FOR GUIDED TOUR & MUSEUM |
| HOLTKAMP WINERY | TASTINGS FOR FOUR |
| HOOSIER ICEHOUSE | $25 GIFT CARDS |
| HORSTS BAKERY - MADISON | $20 GIFT CERTIFICATES 2x$10 |
| INFINITY JEWELERS | $100.00 GIFT CARDS |
| LOUISVILLE BATS | FAMILY 4-PACK OF TICKETS |
| L'BURG DRINKS & MORE | $25 GIFT CARDS |
| M&M TANNING | $100 MONTHLY DOLLARS |
| MCDONALD'S | 4-PACK LUNCH/DINNER COMBO MEAL |
| MADISON WINSUPPLY | $100 GIFT CARDS |
| MAIN STREET DINER | $20 GIFT CARDS 4x$5 |
| MAIN STREET MARKET | $25 GIFT CARDS |
| MAKE A MIA PIZZA AMERISTOP | HOAGIE SPECIAL OR TWO LARGE PIZZA |
| PERSONALLY YOURS | $25 GIFT CERTIFICATES |
| PROOF 124 | $25 GIFT CARDS |
| RAINFOREST ADVENTURES -SEVIERVILLE | FAMILY FOUR PACK - NO RESTRICTIONS |
| REJUVINATION SKIN CARE | LAZER HAIR REMOVAL - GIFT CARDS FOR SERVICES |
| RIGG'S WINDOW TINTING | $300 CG FOR CERAMIC IRX |
| ROUTE 262 OUTDOORS | $25 GIFT CERTIFICATES |
| SCARLET BEGONIA | $25 & $50 GIFT CARDS |
| SERENDIPITY BOUTIQUE | $25 GIFT CARDS |
| SIGNARAMA | YARD SIGNS - VARIOUS PKGS |
| STONE'S FAMILY RESTAURANT | $25 GIFT CARDS |
| SUGAR RIDGE GOLF CLUB | ROUND OF GOLF FOR TWO WITH CART |
| TAUNYA'S CREATIVE CUTS | $25 & $50 GIFT CARDS |
| THE CAPTAIN'S TAVERN | $20 GIFT CERTIFICATES |
| THE RUSTY BUCK | $50 GIFT CERTIFICATES |
| THE TATTOO FACTORY | $250 GIFT CERTIFICATES |
| THE TOUSEY HOUSE | $25 GIFT CARDSS |
| WILLIE'S HVL | $25 GIFT CERTIFICATES |
| YOUR CBD | $50 GIFT CARDS |
| ZEN ZONE WELLNESS CENTER | MASSAGE/FLOAT & SMOOTHIES |
Large Items
Bear's Furniture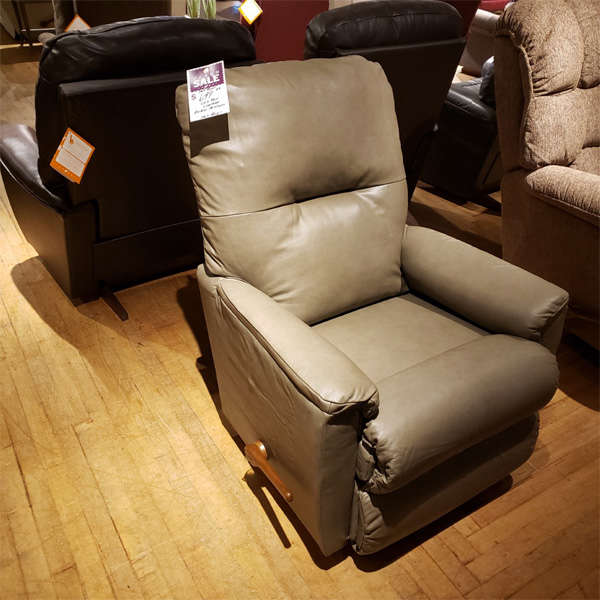 From Craig Distributing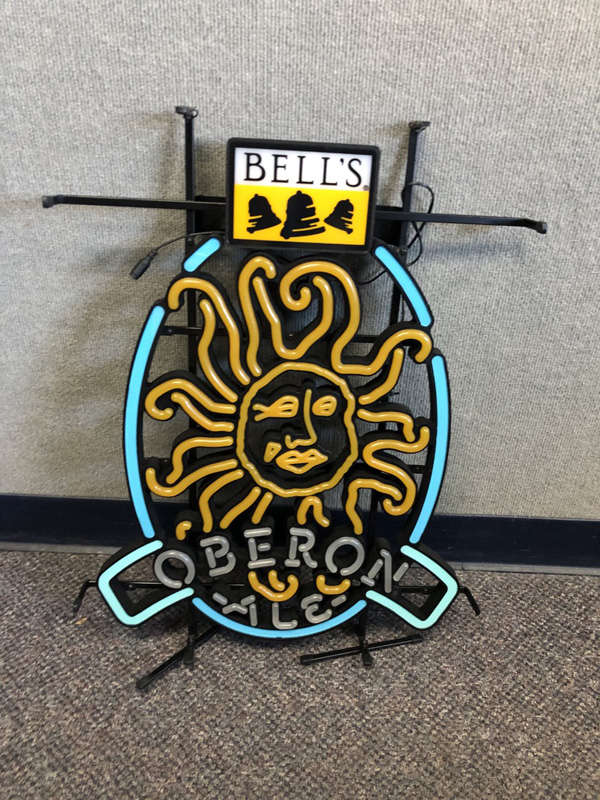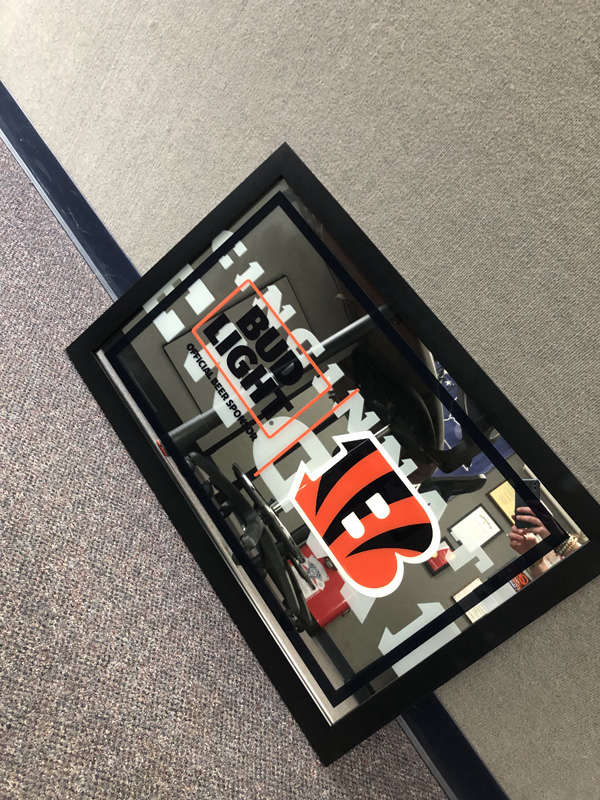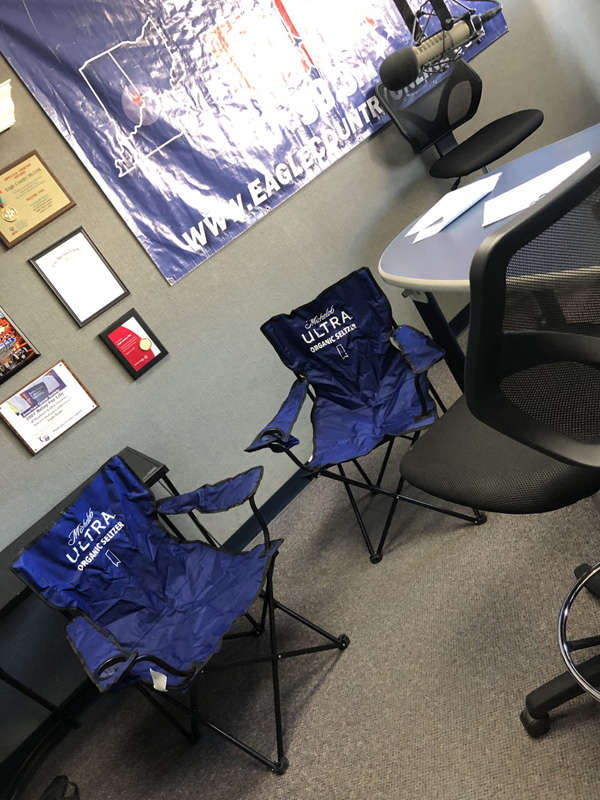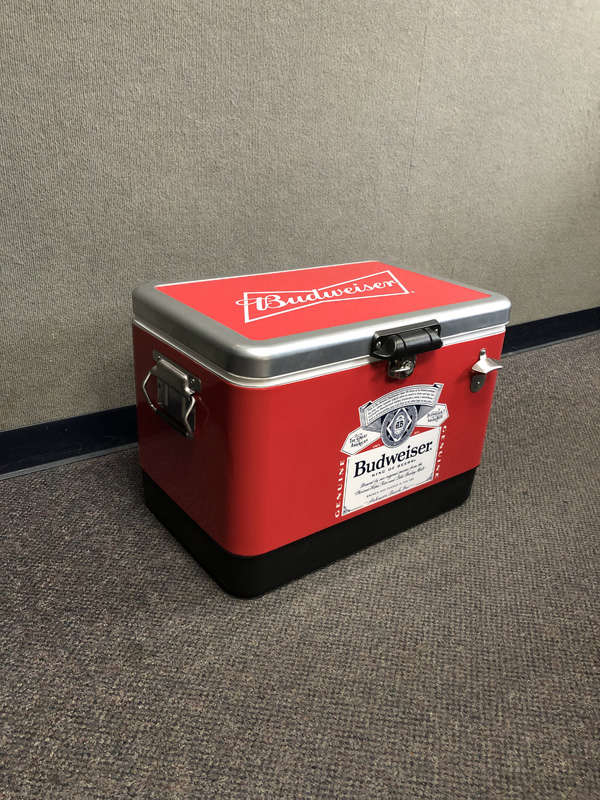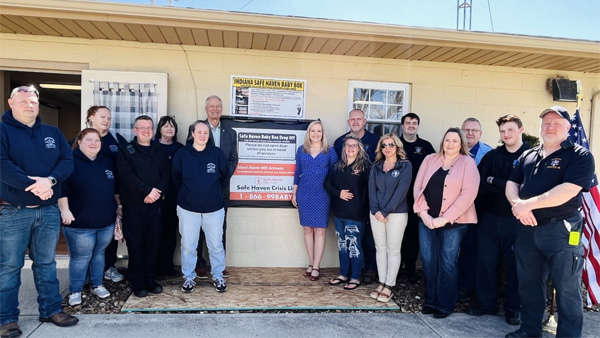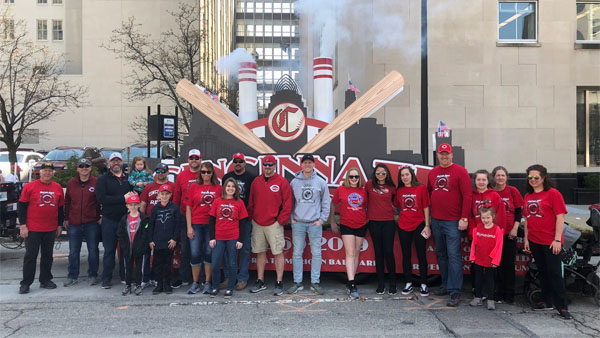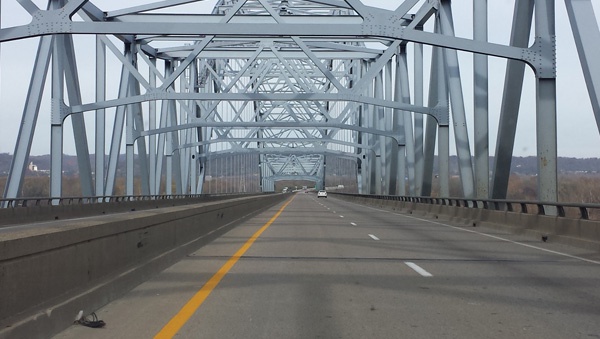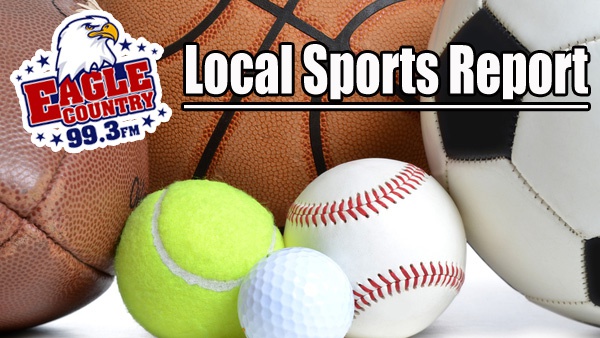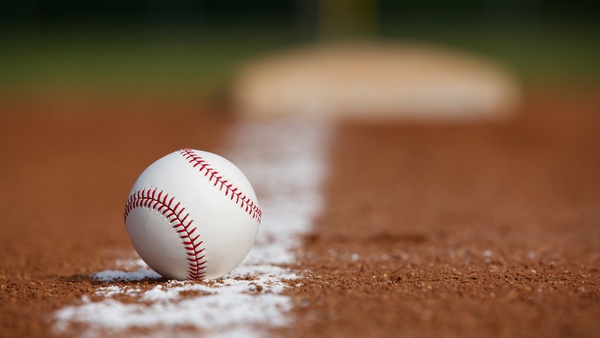 On Air