Deer of the Day 2020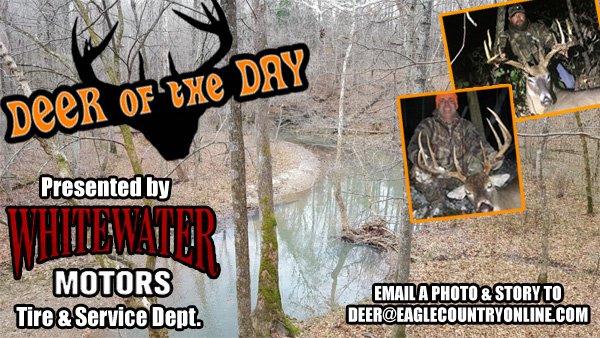 Deer of the Day is back!!!
Buck or doe. Shotgun or bow. We are welcoming everybody's nominations for the Eagle Country 99.3 Deer of the Day, presented by Whitewater Motors Tire and Service- The Most Trusted Name in the Tire and Service experience
Call Tobey Woolwine and Jason Smith for a customized tire buying experience.
Winter Service specials:
- Standard 5 qt. oil change, tire rotation, lube and filter change, front wiper replacement, battery and coolant test for $89.95 (valid thru 12/31/21).
- Coolant System Flush just $119.95 (valid thru 12/31/21).
Regarding Deer of the Day contest- submitted photos entered to win the Grand Prize! A $250 service Gift Certificate to Whitewater Motors Tire and Service.
The tri-state's BEST and ORIGINAL deer photo contest is giving our listeners the chance to show off their prized whitetail harvested during the 2021-22 hunting season. Each day, we'll publish on this page a photo and story submitted by a listener. Robb Reel will also share your successful hunting story with our listeners on the Eagle Country 99.3 Morning Show! The Jeremy Show will talk you up in the mid-day, and Double T will feature it again on the afternoon show.
We are welcoming your nominations now through December 31, 2021! There are some simple rules to follow:
Email your medium to high resolution photo in JPEG or GIF file format to news@eaglecountryonline.com. Please include your name, city of residence, and location of the harvest along with a one paragraph story detailing your successful hunt.
Keep your photo and story tasteful. Photos showing too much blood and/or guts won't be considered (yuck!).
The deer shown must have been hunted legally and ethically during the 2021 bow, firearms, muzzleloader, or youth hunting season in local areas of Indiana, Ohio, or Kentucky.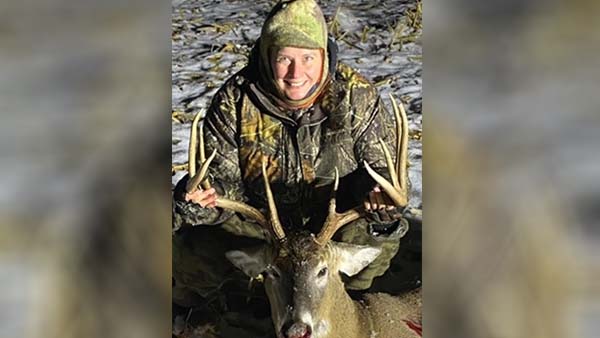 Submitted by Anita Phillips
On December 16, 2020 in Franklin County Indiana at my brother and sister-in-laws place, I hadn't seen anything all day but it had snowed and I had a good feeling about the evening so I went back out to sit in the tree. At 5pm 2 does and 2 of their fawns from last year came across the field from my left. Both of the does gave me a shot but I had a feeling I should wait, so I did. Three of the deer went in the field behind me and two more came to me in front. One was a spike buck who came almost right under me and the doe was in front about 30 yards. I heard a grunt to my left and through some branches I saw a nice buck with a thick neck and some antlers but couldn't see how many at that point. I let the others pass hoping to get a shot. The doe saw me and they took off but she didn't blow. I kept looking for him but thought I may of missed my chance then he grunted again. I said, " please God bring him to me so I can get a shot?" At that moment he started walking to me, he walked right over to a spot where I had a clear shot about 30 yards, he turned and gave me the perfect shot. I shot him right in the heart and he laid down about 6 yards away. My brother and I gutted him and put him in the general to take him to the barn where several friends were waiting to congratulate me. It was an amazing hunt and well worth the wait since 4 out of the 5 days I hunted, I saw nothing. Great memories shared with my brother.
Thursday, December 17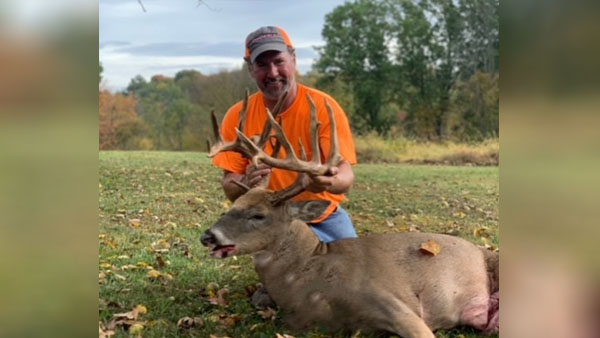 Submitted by Dana Abplanalp
This is my father. He's been chasing this deer for the past 3 years! Finally on October 11th he took down this buck at 27 yards with his Matthew halon 32. Never been more proud! He also cancelled our family vacation once he saw the deer made it through last deer season, Totally worth it!
Monday, December 14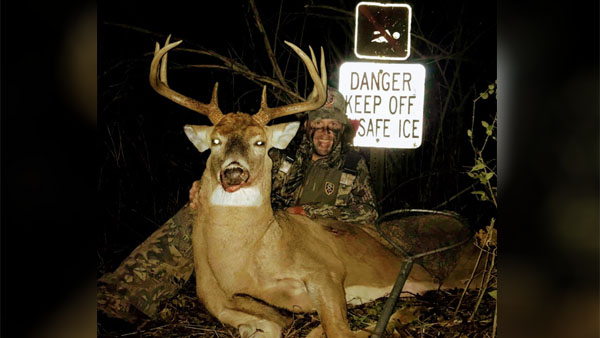 Submitted by Ryan McNicholas
Miami Heights - Mack
Cleves, Ohio
Finally Catched One! Its November rushed to the woods, forgot my mask? Its ok got lucky facepaint on!!! Running out of daylight lost one contact lense, had the the right wind 35 min hunt and 31 yrds later I had the most over regulated biggest bodied deer ever harvested with a bow! almost didn't make curfew. 💪 🇺🇸
Monday, December 7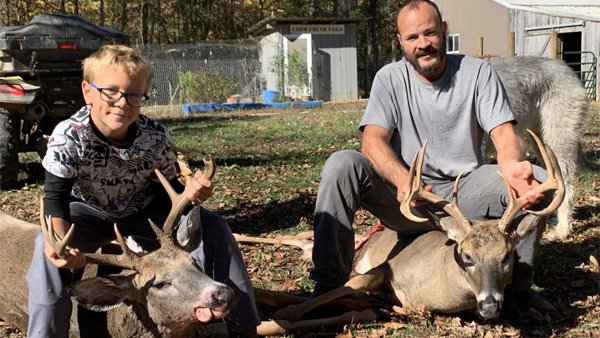 Submitted by Luke Nickell
Gavin Nickell killed this nice 10 point buck on October 16th while hunting with his dad Luke Nickell, at Ripley Co. Gavin shot this buck with cross bow at 45 yds, then Luke shot 8 pointer buck 5 min later using same cross bow at 55 yds. Couldn't ask for better hunt as father and son bringing home two bucks 5 min apart!!
Friday, December 4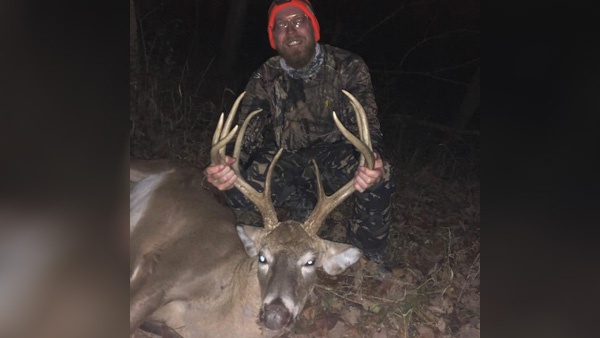 Submitted by George Klopp
Successful hunt in Switzerland County.
Monday, November 30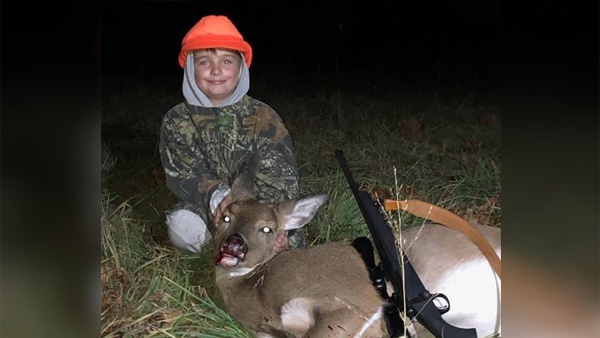 Submitted by Kevin Rohrbach
My name is Kevin Rohrbach, and this is my nephew Lukas Corbin. This is his very first deer, be shot it with his grandpa in Ohio County out by Bear Branch last Sunday evening. He was very nervous but very excited once he got her.
Tuesday, November 24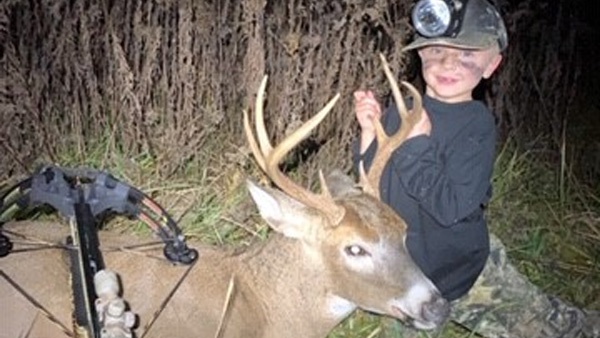 Submitted by Tiffany Guthrie
Kober Guthrie is 6 years old and harvested his 1st deer on November 8th with a crossbow, at 44 yards. This is an experience he will never forget with his dad.
Monday, November 23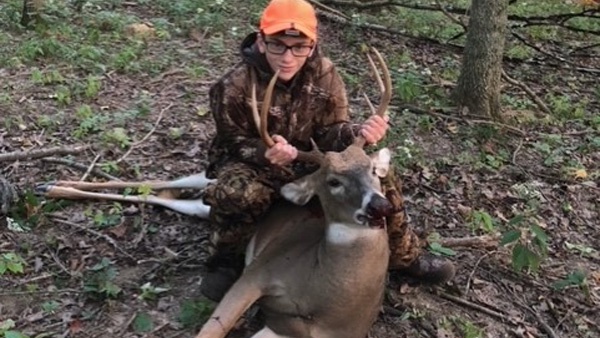 Submitted by Teresa Callahan
Daniel Callahan took his first buck during youth season. He shot this 8 point buck in Guilford area.
Friday, November 20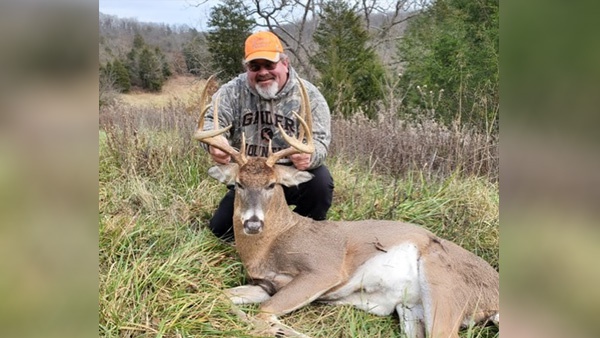 Submitted by Scott Hensley
Opening Day 2020 . Bagged this 11 pointer and the doe within 10 minutes of each other . Switzerland county deer.
Thursday, November 19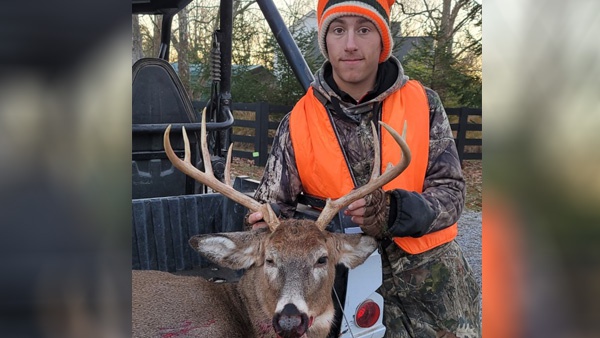 Submitted by DJ Urso
My other son Adrian Urso just harvested a nice 10pt buck from the backyard here in Boone County.
They nicknamed him The One Eyed Warrior. #backyardgrocery #myboyshunt
Wednesday, November 18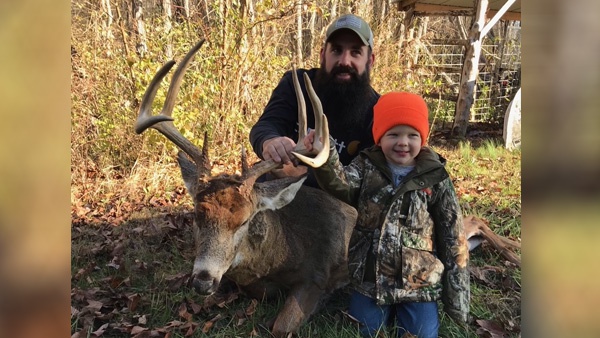 Submitted by Karri Kelly
Name: Leo Kelley, Residence: Franklin County, Harvest: Franklin County.
Shot this 9 point buck in Franklin County, Indiana Sunday evening. The wind had knocked the power out so I thought sitting in a tree stand sounded like a good idea, my wife begged to differ. "King of the Hill," as we referred to this particular deer, rose from his bed and right towards me. After I hit him, we tracked him over a mile. Then didn't find him until the next day. I decided to take along my 4 year old son, my dad, and a good buddy, we all had a blast tracking this monster! Can't wait to mount this guy with a matching set of his antlers from last year. Some great memories were made this season!
Tuesday, November 17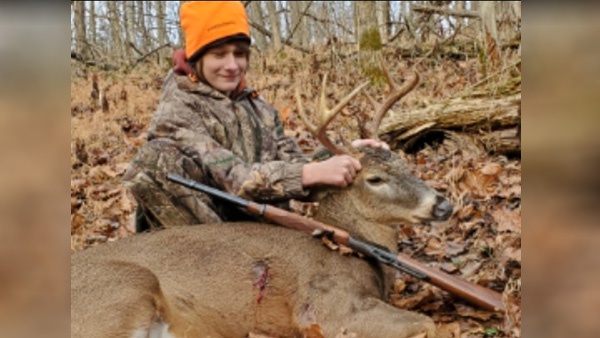 Submitted by Tricia Ober
Bronson Ober killed this nice 8 point buck his on Saturday Nov. 14th while hunting with his dad Tom Ober, at his Papa Norb's farm in Switzerland Co. This also happened to be his 13th birthday and his first buck! Bronson used his 357 open sites rifle handed down to him from his big brother, Bo Ober. He made a perfect heart shot at 60 yards!
Monday, November 16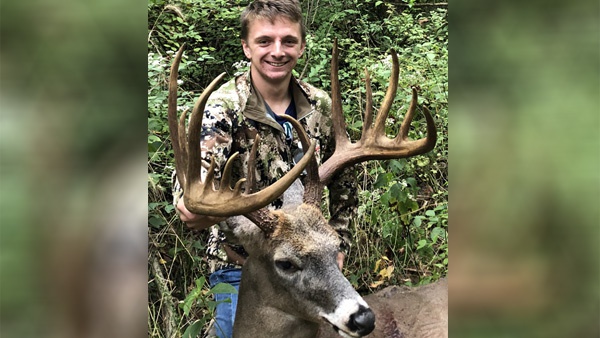 Submitted by Gage Bader
I shot this buck in the Reduction Zone on September 27th in Dearborn County with my bow. I was sitting on the ground in a chair when I shot him. I was watching a small buck walk past me and then looked over and he was staring at me. My heart almost came out of me. He was 42 yards when I shot him. The deer scored 191 inches.
Friday, November 13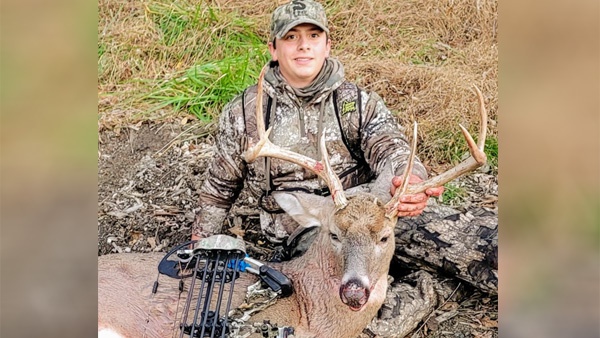 Submitted by DJ Urso
This is my son Nico with his 8pt, 22in wide Buck taken with a Bow at 30 yards. He harvested this big boy November 12th here in Boone County. #BackyardGrocery
Tuesday, November 10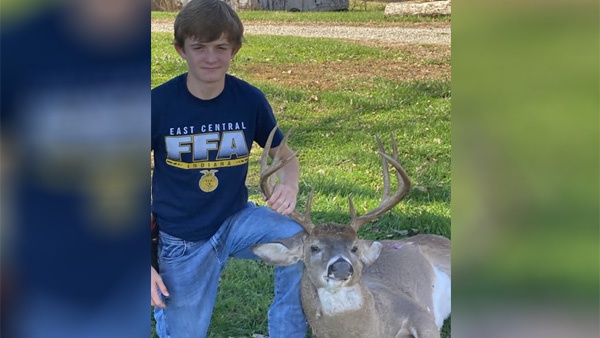 Submitted by Sherry Miller
Jacob Miller, 15 year old from Yorkville, Indiana shot his 8 point buck on November 8th with his crossbow in Dearborn County. It was a 30 yd. shot and the deer ran 200 yds.
Monday, November 9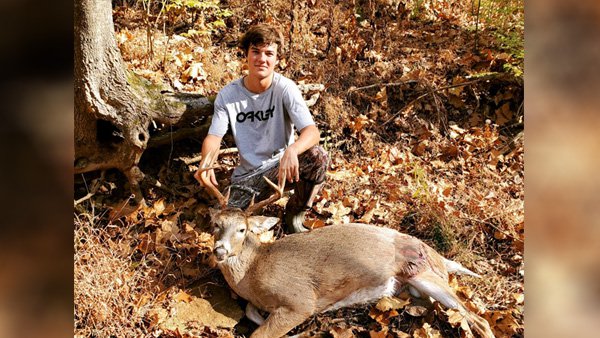 Submitted by Xander Honchell
Xander Honchell killed this buck in Dearborn County on November 6th. I was rattling the antlers around and this buck came down from the hillside and he walked around for a min and shot him 20 yards away and he ran for about 45 yards. He is about 170 pounds little 8 pointer.
Friday, November 7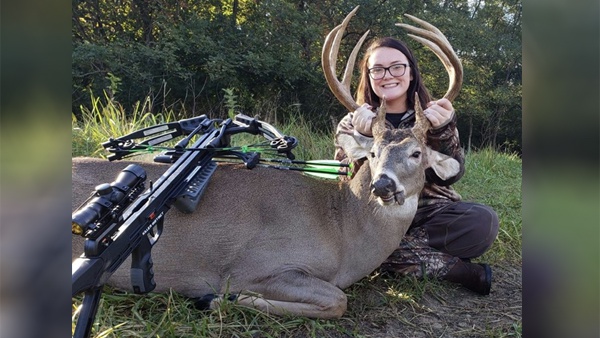 Submitted by Courtney Chapman
This was my second time hunting and first time using my new crossbow. We were in the stand for only 2 hours and shot him from 25 yards away. When we went to track him, he only got 30 yards before he dropped. He weighed in about 220 lbs. This was my first deer and he was a big 8 point buck.
Thursday, November 5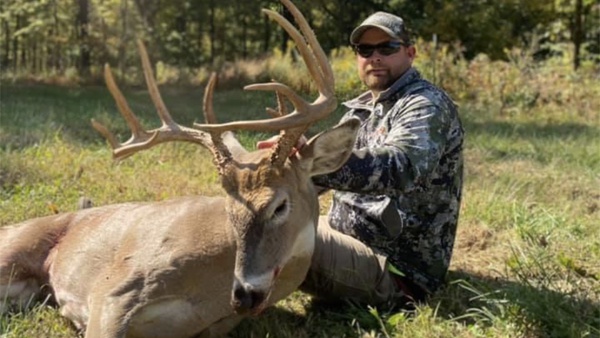 Submitted by Leah Mondary
This is my boyfriend Caleb Meyer. He killed this deer October 7th in Dearborn County. He told me it scored 107 3/8, looks bigger than that to me. He's never been good at math. It came in trailing a doe "hard" he said. He shot it and it didn't go 20!!
Monday, November 2
Submitted by Michael Jones
This is my boy Seth Jones with his first ever deer kill. He is 14 years old. It was killed with a bow and was harvested on the morning of Halloween in Clermont County, Ohio. To say I'm a proud dad is an understatement. Thank you for the opportunity to put him and his dandy buck out there for everyone to see.
Thursday, October 29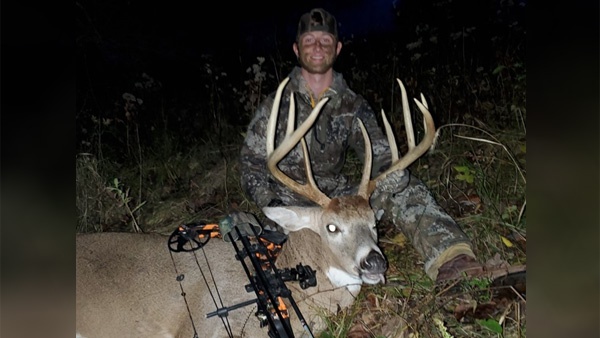 Submitted by Brian White
Andrew White of Yorkville got it done with his bow. He has had trail cam pics of this deer and a shed from him last year. He was definitely looking to see him from his stand. He made a great shot and it only went 50 yds
Monday, October 19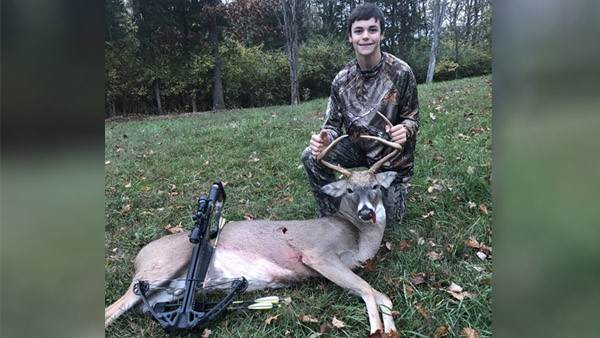 Submitted by Cheri Huff
Conor Huff, age 13, from Manchester (Aurora) got his first buck with his bow from about 20 yards. 155 lbs.
Tuesday, October 13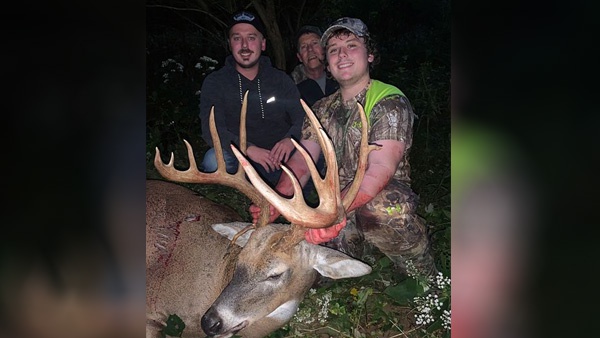 Submitted by Shane Chase
Ty Chase harvested this buck in Ohio County on October 7. The rack measured 194".
4-H for Everyone: Your place to belong!

Celebrate National 4-H Week by enrolling in 4-H beginning October 1st. Dearborn County 4-H is looking for youth and adults to join our 4-H family. 4-H is a Positive Youth Development program of Purdue Extension serving all youth grades K-12 and you don't need to live on a farm to participate! Youth participate in club activities, special interest or afterschool programming, 4-H camp and more. Families can choose their level of participation. 4-H participation builds leadership and other life skills youth need to be successful. Develops belonging independence, mastery and generosity, is hand on and family friendly! If you have questions about the 4-H program, please contact Liz Beiersdorfer, ebeiers@purdue.edu or call 812-926-1189.

at

Arts Alive! Art Fair & Bazaar

Put the magic back in holiday shopping -- visit the Arts Alive! Art Fair & Gift Bazaar. From Friday, November 26 to Wednesday, December 22, our marketplace will include fine arts and crafts of all types – ceramics, soaps, drawings, carvings, pottery, jewelry, quilts, photography, holiday decorations and more by talented artists living in southeastern Indiana and beyond. If you're looking for a special gift or eye-catching home decor item, this event is for you.

at

Dearborn Hghlnds Arts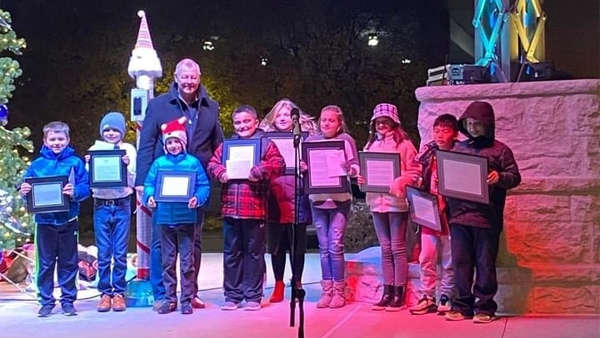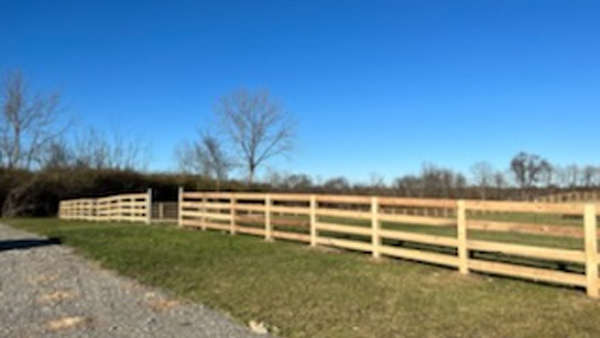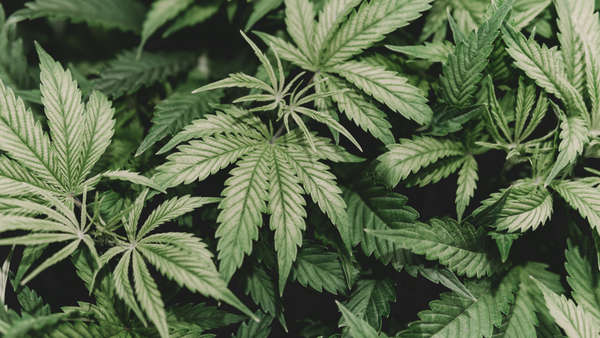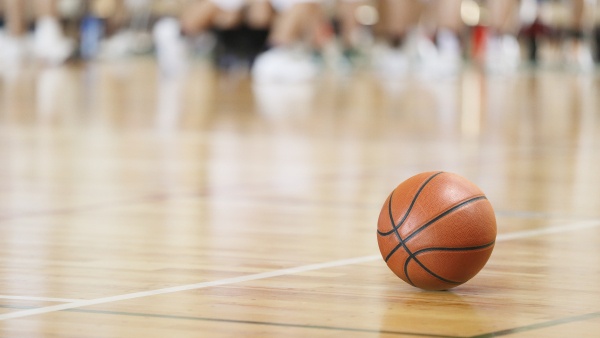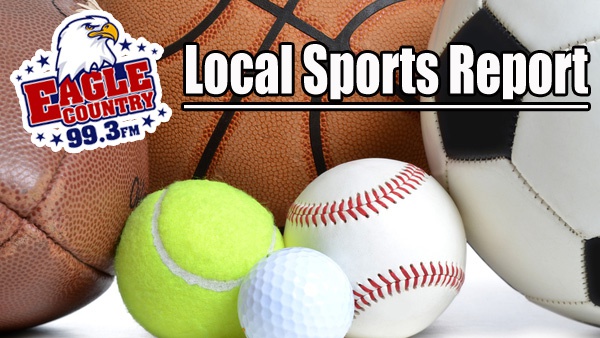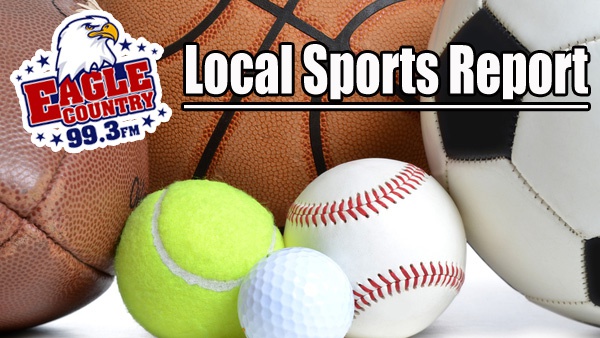 On Air