Holiday basketball tournaments continue to start the new year.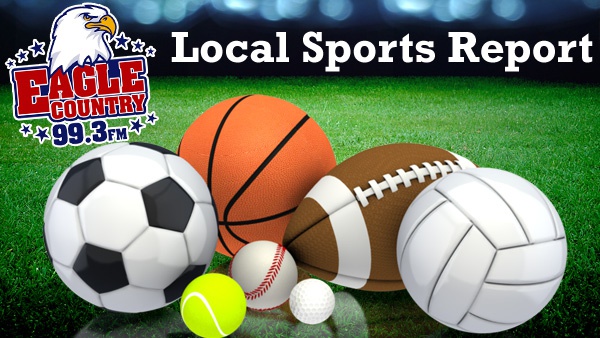 Please report missing scores and statistics to 888-537-9724 or email news@eaglecountryonline.com.
FRIDAY, JANUARY 3
BOYS BASKETBALL
Franklin County 63, Oldenburg Academy 51
Covington (Ky.) Tournament (Not Quite Hawaii Challenge)
South Dearborn 59, Newport (Ky.) 56
Toledo Stritch (Oh.) 69, Lawrenceburg 49 - The Tigers were led by Gavin Yoon with 19 points. Dahya Patel added seven points and Garrett Yoon and Jackson Bobo each had six points for the Tigers. Stritch star Jhaidhen Wilson led all scorers with 31 points. Ross Thompson had 22 points.
GIRLS BASKETBALL
Southwestern Tournament (Rumble on the River)
Charlestown 46, Switzerland County 31
Lawrenceburg 44, Scottsburg 36 - Lawrenceburg head coach Zane White picked up his 100th career win behind a double-double from Juliana Kemper with 15 points and 12 rebounds. Kierah Lowe added 13 points and six rebounds. Chloe Meyer had a nice game with eight points for the Lady Tigers.
Lawrenceburg 52, Connersville 15 - The Lady Tigers locked in defensively allowing six or fewer points in all four quarters. Offensively, the Lady Tigers were led by Juliana Kemper with 14 points. Kristin Roark added 10 and Kierah Lowe had eight points.
Southwestern (Hanover) 54, Switzerland County 48
Edinburgh Tournament
Corydon Central 59, Jac-Cen-Del 53 - Paige Ledford had 16 points for the Lady Eagles, while Annabelle Williams chipped in with 14 points
Consolation bracket: Jac-Cen-Del 40, Hagerstown 27 - The Lady Eagles were led to victory by Annabelle Williams and Regan Carroll with 13 points each.
SATURDAY, JANUARY 4
BOYS BASKETBALL
Covington (Ky.) Tournament (Not Quite Hawaii Challenge)
South Dearborn 66, Holy Cross (Ky.) 65
Lawrenceburg 55, Southwestern (Ky.) 52 - Tigers senior guard Gavin Yoon had a huge game with 29 points on 9 of 20 shooting. Jackson Bobo added 11 points and Kemar Chenault had 10 points on 5 of 5 shooting.
North Decatur Tournament
North Decatur 53, Rising Sun 38
3rd place game: Rising Sun 55, Salem 46
South Ripley Tournament
South Ripley 58, Shelbyville 49
Championship: Indianapolis Chatard 65, South Ripley 57
Whiteland 62, Batesville 58
Triton Central 72, Milan 68
GIRLS BASKETBALL
Southwestern Tournament (Rumble on the River)
5th place game: Switzerland County 50, Connersville 37
Championship: Lawrenceburg 28, Charlestown 20 - The Lady Tigers fell behind 6-0 at the end of the first quarter but outscored Charlestown 28-14 the final three quarters, including an 8-0 fourth quarter to win the Rumble on the River. Lawrenceburg was led by Kristin Roark with 8 points, followed by Juliana Kemper with 7 points and Kierah Lowe with 6 points.
Edinburgh Tournament
5th place game: Jac-Cen-Del 62, South Decatur 41 - JCD had three players in double-figures: Paige Ledford (15), Annabelle Williams (15), and Regan Carroll (14).
Speedway Tournament
Indiana Deaf 43, Rising Sun 35
3rd place game: Rising Sun 53, Irvington Prep 14
WRESTLING
EC Wrestling "Cub Classic"
Team finish 1st - East Central 2nd - Jeffersonville 3rd - Madison. EC Individual Champions 103 - Dylan Langerich 113 - Blake Wolf 120 - Tyler Schneider 126 - Rider Searcy 145 - Ben Wolf 152 - Bryer Hall 182 - Kole Viel 195 - Kyle Krummen