East Central and Jac-Cen-Del kept their conference championship hopes alive in girls basketball.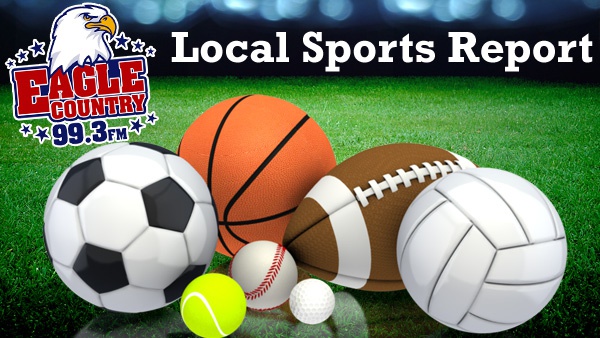 Please report missing scores and statistics to 888-537-9724 or email news@eaglecountryonline.com.
GIRLS BASKETBALL
East Central 69, Franklin County 15 – Karlie Hahn and Brilan McCory led the way with 16 points each. Charsan McCory added nine points and Josie Trabel had eight points for EC. The Lady Trojans improve to 18-5 and are currently second in the EIAC at 5-1.
Jac-Cen-Del 51, Rising Sun 22 – The Lady Eagles had three players in double figures: Paige Ledford (13), Anna Hubbard (10) and Regan Carroll (10). Annabelle Williams chipped in with nine points for JCD. The Lady Eagles are currently 4-0 in the ORVC, just behind Southwestern at 5-0.
Rushville 76, Batesville 28
Southwestern (Hanover) 45, South Ripley 44
Oldenburg Academy 52, Switzerland County 50 – The Lady Pacers drop their fifth-straight game.
North Decatur 51, Milan 41 – Milan was led by Cionna Bailey with 15 points and 15 rebounds. Lauren Roell added 12 points for the Lady Indians.
SWIMMING
Batesville boys and girls swim teams captured wins their respective meets at Lawrenceburg.
Boys Meet: Batesville 104, Milan 88, Lawrenceburg 59, Southwestern (Hanover) 26, Shawe Memorial 2. Batesville winners included: 200 Medley Relay (1:51.27) — W. Johnson, B. Moster, E. Brewer, S. Callahan; Benjamin Moster — 50 Free (25.33); 500 Free (5:52.53); 200 Free Relay (1:44.83) — C. Tyrer, B. Moster, E. Brewer, S. Callahan
Girls Meet: Batesville 92, Lawrenceburg 77, Milan 68, Southwestern 44. Batesville winners included: Sonja Gaulin — 50 Free (28.75); 100 Free (1:01.70); 200 Free Relay (1:59.88) — G. Martin, C. Main, P. Oldham, S. Gaulin; 400 Free Relay (4:28.05) — G. Martin, L. Loichinger, M. Lopez, S. Gaulin