Shift Restaurant & Bar Giveaway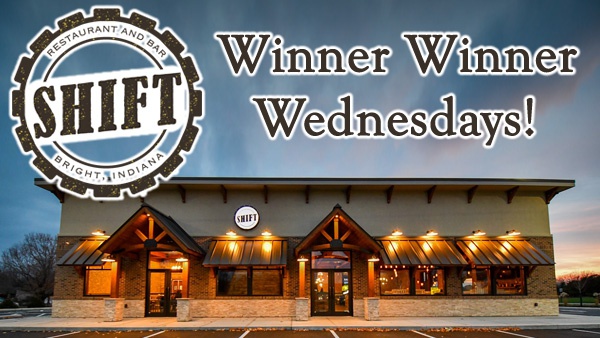 Shift Restaurant and Bar at Stateline Road and Megrue Drive in Bright
Shift your way of dining
Eagle Country 99.3 wants to make sure you are a well-fed listener, so we are giving away free all-you-can-eat buffets at Shift Restaurant and Bar in Bright, Indiana.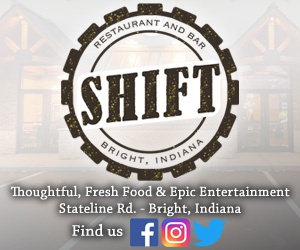 Our Winner Winner Shift Wednesday giveaway is the Wednesday prior to the second Friday of the month and the Wednesday prior to the fourth Friday of the month.
On those Wednesdays, listen to Eagle Country 99.3 for the cues to call and win a free pair of lunch passes at Shift Restaurant and Bar. The number to call is 888-537-9724.
Have you tried Shift Restaurant and Bar yet? Open daily, they are serving thoughtful, fresh food with epic entertainment. Reservations are available for convenient dining at Open Table. Visit www.shiftrestaurantandbar.com for their menu, schedule, and more.
Must be 18 or older to win. No purchase necessary. Find full contest rules at https://www.eaglecountryonline.com/contests/wagon-wheel-broadcasting-contest-rules/.