Eagle Salutes presented by US Army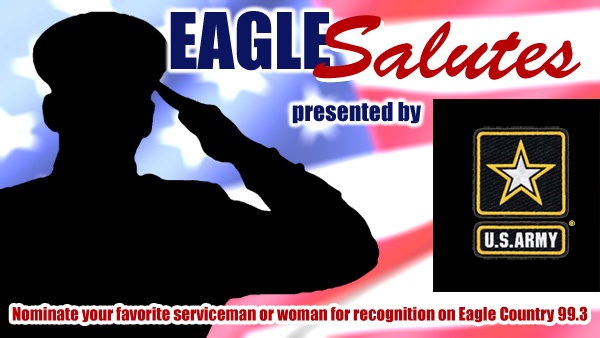 Eagle Country 99.3 salutes the brave men and women of our military who protect our freedoms and safety. Each week, our radio station will randomly select a serviceman or woman for on-air recognition during Eagle Salutes presented by U.S. Army.
The nominee does not need to be a relative. You can submit a friend, neighbor, classmate, etc. The only requirement is that the person is on active duty or currently serving in the United States military or local first responder (police, fire, EMS).
Once you've submitted a nomination, listen to Eagle Country 99.3 each Thursday at 8:20 a.m. to find out if your nominee is recognized. We'll also share each week's honoree on this webpage.
Eagle Country 99.3 Salutes is presented by U.S. Army Recruiting. Visit the local recruiting office at 906 Green Blvd., Aurora, IN 47001 or call (812) 926-4225. You can also find them on Facebook.
Rock to End Alzheimer's Concert Benefit

Come out for the 5th annual concert benefit Saturday February 23rd at The Gibson! Jessie Strassell will be opening for The Boehringers. $5 at the door. Doors open at 7:15 and music starts at 8! There will be Wine & Beer, Split The Pot. All ages welcome. Come out to listen to some great music by some local talent and help raise awareness for the disease. Like our page on Facebook!

at

Gibson Theatre

4-H Outdoor Skills

Outdoor Skills is a new discipline withing the shooting sports program. We meet monthly, year round and learn about everything outdoors. We go on fishing trips, hiking, Red Wolf Sanctuary, the Oxbow, learn about shelters, how to build a fire, outdoor cooking, first aid, plants, animals, tools and maintenance, and so much more. We are currently working on a canoe trip and a camping trip. Please call Cari at (513) 266-9361 or Greg at (812) 655-1354 for more information.

at

Dearborn County 4-H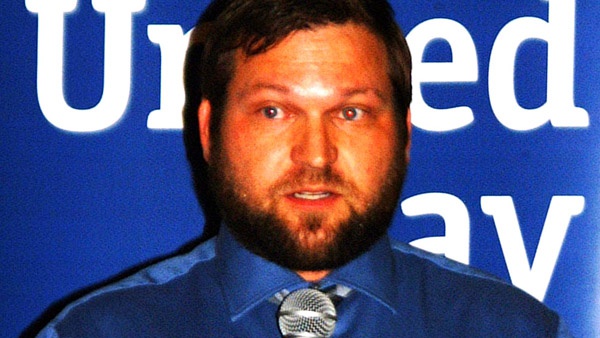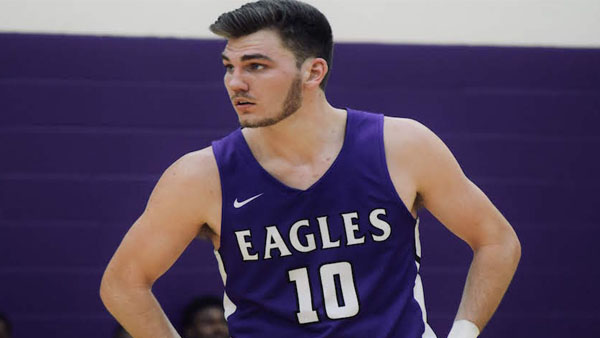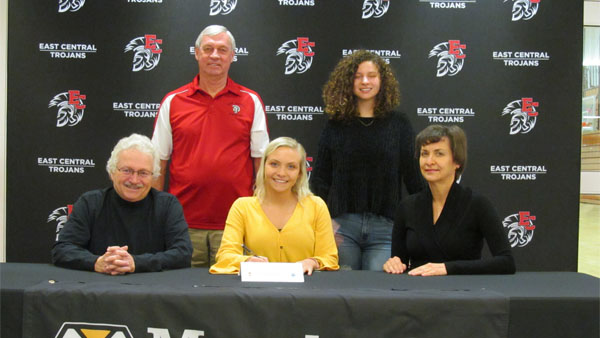 On Air