Deer of The Day 2019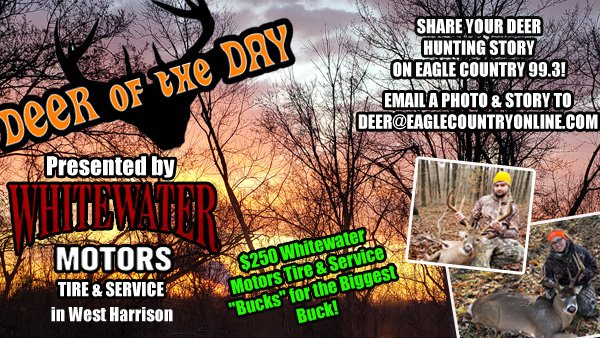 Buck or doe. Shotgun or bow. We are welcoming everybody's nominations for the Eagle Country 99.3 Deer of the Day presented by Whitewater Motors Tire & Service Department in West Harrison, Indiana!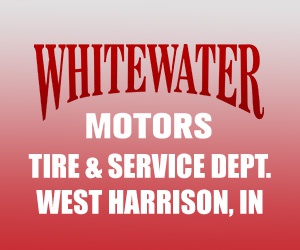 The tri-state's BEST and ORIGINAL deer photo contest is giving our listeners the chance to show off their prized whitetail harvested during the 2019-20 hunting season. Each day, we'll publish on this page a photo and story submitted by a listener. Bubba Bo will also share your successful hunting story with our listeners on the Eagle Country 99.3 Morning Show! Happy Jack, an avid hunter himself, will talk you up in the mid-day, and Travis Thayer will feature it again on the afternoon show.
This year, $250 Whitewater Motors Tire & Service "Bucks" will go the Biggest Buck!
Thanks to Whitewater Motors in West Harrison and their Tire & Service Department for sponsoring Deer of the Day. They have some incredible specials running through the end of the year. They include:
- Winter Maintenance Package just $59.95, includes: Standard 5-Quart Oil Change, Lube & Filter; Front Wiper Replacement; Tire Rotation; Battery & Coolant Test. Valid on most makes and models. Inquire for details.
- Coolant System Flush Special just $99.95.
- Up to $70 Rebate on select Continental Tires with purchase of 4 tires.
Mention Deer of the Day when scheduling your service and save 10% on ANY vehicle service. *Not valid with other specials. Not valid on tires.
*Specials valid thru 12/31/19
Schedule your appointment with Tobey Woolwine & Alex Ramey at 812-637-3211 or at https://www.whitewatermotors.com/service/index.htm.
We are welcoming your nominations now through January 10, 2020! There are some simple rules to follow:
Email your medium to high resolution photo in JPEG or GIF file format to deer@eaglecountryonline.com. Please include your name, city of residence, and location of the harvest along with a one paragraph story detailing your successful hunt.
Keep your photo and story tasteful. Photos showing too much blood and/or guts won't be considered (yuck!).
The deer shown must have been hunted legally and ethically during the 2019-20 bow, firearms, muzzleloader, or youth hunting season in local areas of Indiana, Ohio, or Kentucky.
Check back on this page often for a new Eagle Country 99.3 Deer of the Day photo and story posted below each non-holiday weekday through January 10, 2020.
THURSDAY, NOVEMBER 14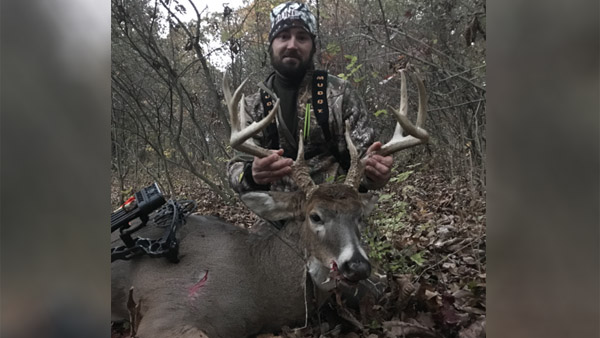 Submitted by Rob Young
On the evening of 11/6/19 in Dearborn County he came in following a doe. She lead him 20 yds from my stand and was able to make a nice clean shot with the new Mathews. I made a call to my brother and dad to tell them the news and they came to help recover him. We found him 70yds from my tree stand.
WEDNESDAY, NOVEMBER 13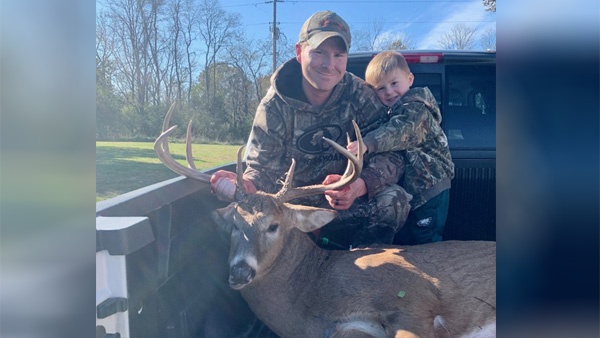 Submitted by Nicholas Edwards
On Sunday the 3rd of November I went out in the morning behind my house in Moore's Hill at 6am. I was sitting in my ground blind when I saw this guy walk across the trail I was hunting at 7am. I ranged him at 43 yards and let out a quick "Merrt" and he stopped broadside looking back at me. I drew my bow low and then raised it up to take a shot on him. Unfortunately I made a horrible shot and hit him really far back. I saw him take off with my arrow stuck in him. I waited 10 minutes before heading back to my house. I waited for 5 hours before trying to track him because I didn't want to push him at all. My wife was helping me track him and after 2 hours of tracking we lost the blood trail. My neighbor Cricket came through the woods at the perfect time and we told him we were trying to find my deer. He said another neighbor called him about a wounded deer walking across the road. So we headed to where the deer was spotted and found him 30 yards on the other side of the road. He's an 8 point with a 22" inside spread. Extremely thankful for great neighbors or else I probably would have never found him. Good luck to everyone this season and hope all of you drop something.
TUESDAY, NOVEMBER 12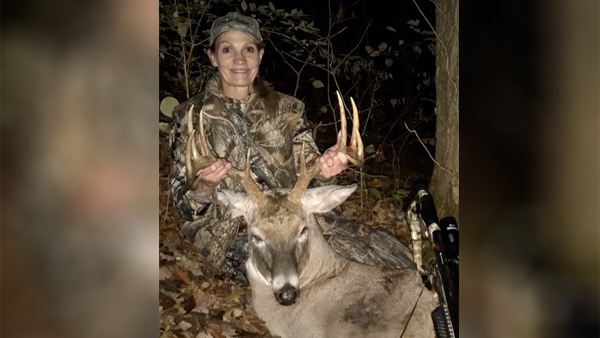 Submitted by Cathy Bertke (Lawrenceburg)
October 29th I shot my first buck with my crossbow and my biggest ever. My husband and I tracked it for 2 hours. We had to push it due to the coming rain and circling coyotes. We recovered it at a creek bottom and had to use a wench and rope to get this 238 lb beast up it.Did not get home until 3:30 in the morning and yes I did get up at 6:30 and worked all day!

MONDAY, NOVEMBER 11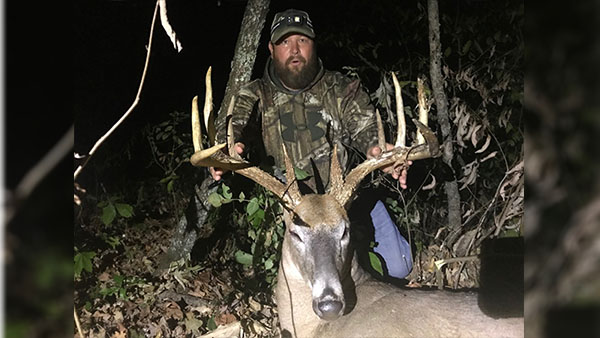 Submitted by Brett Dohn
Location of Harvest: Dearborn Co
First hunt of bow season Saturday the 5th. I was 45 minutes into my hunt when he came in at 10 yards. He was walking when I shot and hit a little far back. The deer took off leaving no sign to track him so I called in a deer tracking dog. We gave him 12 hours before tracking. The dog started where I shot and went about 400 yards straight to the deer. As you can see by the look on my face I was very excited to get my hands on him. He scored 163 4/8".
FRIDAY, NOVEMBER 8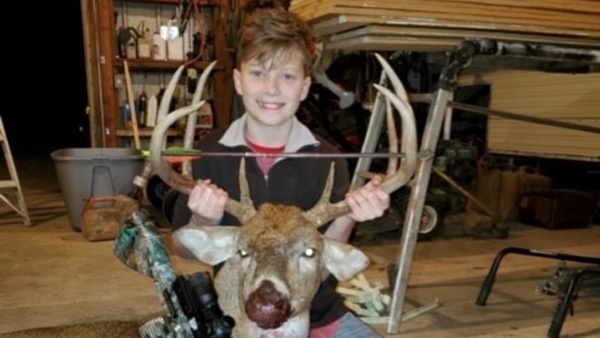 Submitted by Carla Sterwerf
My 11 year old grandson, Brycen, used his day off of school Tuesday, to bag this big buck. He worked really hard to grab this big guy, and he showed lots of patience. He passed up on a few smaller bucks over the last couple of weeks, just waiting on this one to fall into his site. He also passed on a couple of nice looking does because they had younger does with them and didn't want to shoot the moms or babies.
Brycen got this from the tree stand he and his Grandpa built on land near Ross, Ohio. This is Brycen's third year of deer hunting, and his first year to actually do the 'prep' work himself before taking it to the processor. Brycen has also been hunting coons since he was about 5 years old. His favorite activity is anything that involves being outside!
THURSDAY, NOVEMBER 7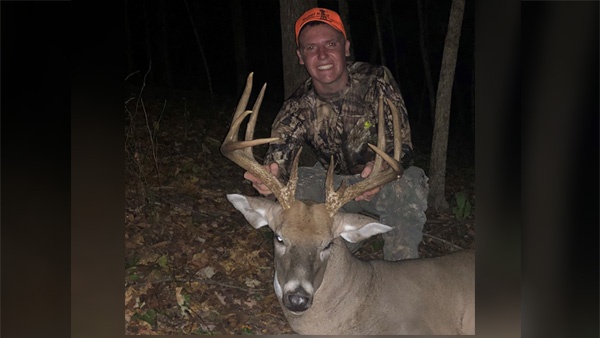 Submitted by Dan Kirchgassner
On youth weekend, despite temperatures near 85, Sam Kirchgassner took a nice buck on our farm in Yorkville. When the buck came out across the hill at 60 yards, he aimed and squeezed the trigger. Click…the bullet was a dud! Quickly he chambered another round and was able to connect with the deer.
WEDNESDAY, NOVEMBER 6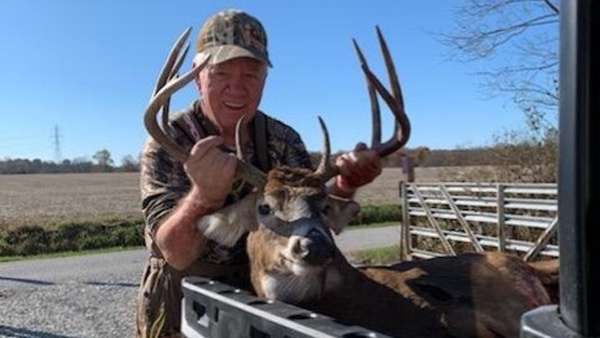 Submitted by Howard Stryker
Howard Stryker of Hidden Valley and is on the Field Staff of "Thorn Broadheads" harvested this big,wide 9 pointer on his hunting property in Ripley County. Buck was chasing two doe on Nov. 3rd at 10:00 in the morning giving a running shot at 37 yards. Buck went 30 yards and crashed.
TUESDAY, NOVEMBER 5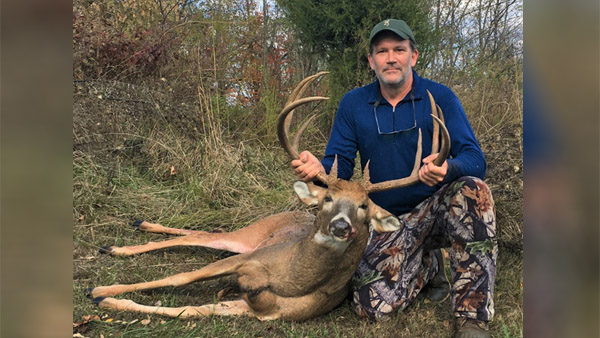 Submitted by Troy Edwards
Well I had planned attending my first ever Notre Dame game this weekend. Was very excited about that and my employer called Mandatory Overtime for Sunday and I would not have been able to get back from South Bend in time. Sooooo, being a little bit more than angry I decided to test out a new crossbow I had purchased. I planned on hunting Friday (all day), should've been heading to ND instead and Saturday Morning. Saw this buck about 150 yards from my stand on Friday morning about 10:00 am. Too far for a shot, so that afternoon I took my stand (a heavy 2 seater) down and moved the 150 yards so MAYBE I would get an opportunity at this buck on Saturday Morning. Wasn't too optimistic, having hunted for over 40 years, and knowing that bucks like this seldom travel the same route on consecutive days. I guess I was just stubborn and still upset about the Notre Dame Game.
So I had a doe pass near me at a little before 9:00 am on Saturday and hadn't seen her till she was right on me. Next thing I know I hear a grunt from behind me and saw this nice 10 pt. looking lovingly at said doe. She turned and walked within 10 yards of my stand and then headed for a nearby field. Mr. 10 pt. came down and sniffed where she was and then turned around and started away from my stand. Another doe caught his attention but instead of paying any attention to her he abruptly turned around and walked right under my stand.
It was my first deer with a crossbow and my biggest dear since I started hunting as a young lad. It took 3 of us to drag this big guy out of the holler, it is also the heaviest deer I have ever tagged. I guess it was the Luck of the Irish.....missed.
MONDAY, NOVEMBER 4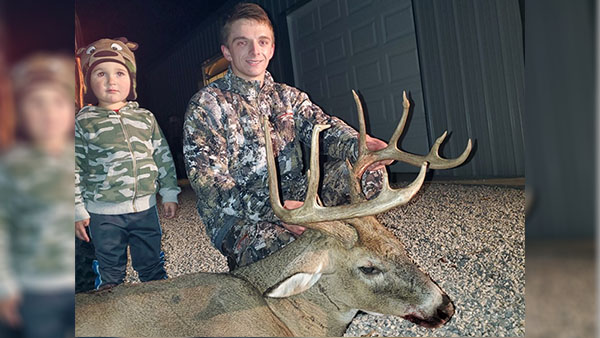 Submitted by Kami Hamilton
My son Gage Bader got this 10 pointer on our property in Dearborn Co. The nick name of this deer is 'Crook Shank' as you can see the tines on the rack are crooked... This deer was spotted roaming around our road few days prior. He is an older buck and was big bodied. Was taken to Steinfort Taxidermy. Highly reccomended by us! As you can see. . My other son Brock Pennington..age 3..is interested in the deer and loves his big brother.. LOL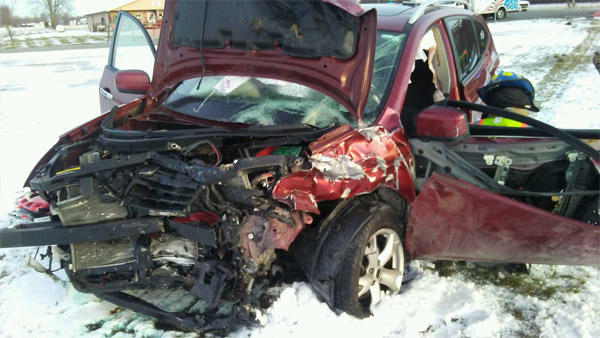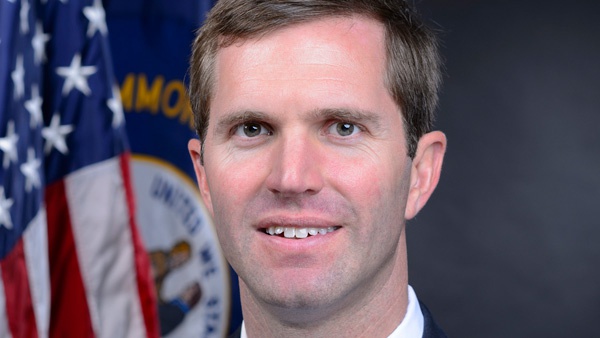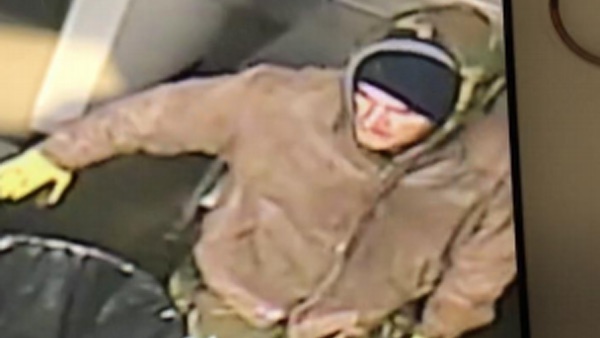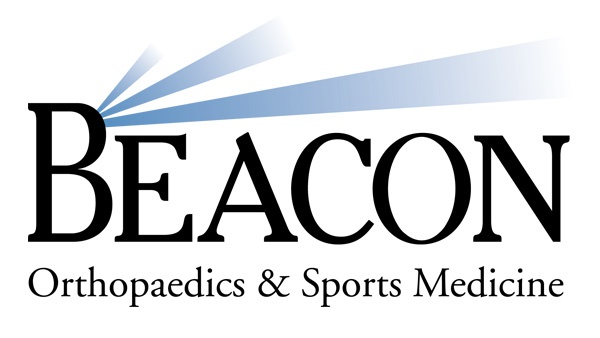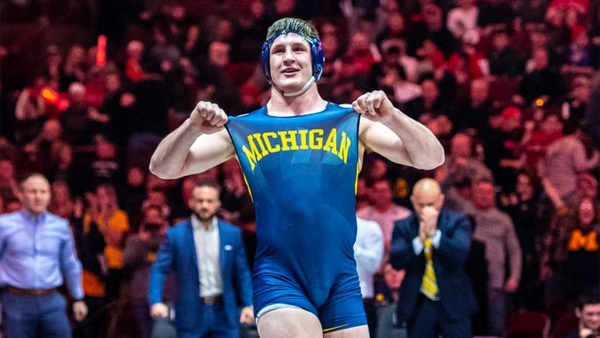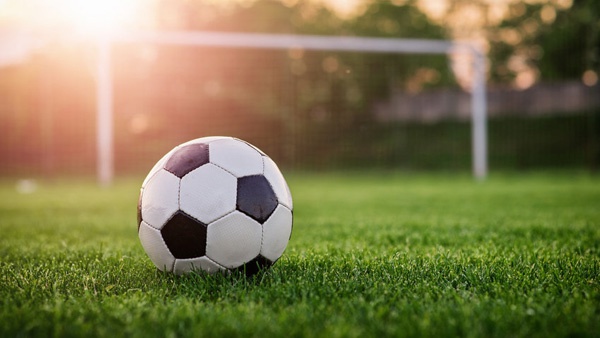 On Air