Affordable Tax Consultants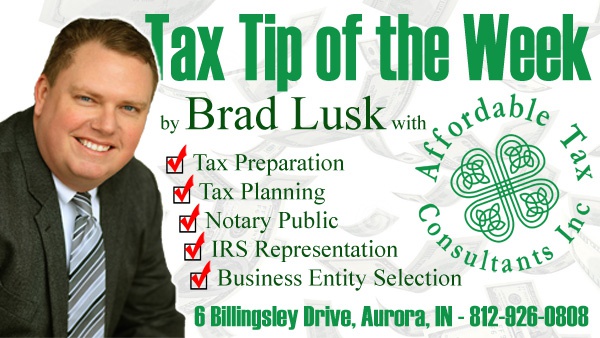 Like Affordable Tax Consultants
on Facebook!
With over 10,000 tax returns submitted in the last 10 years, Brad Lusk at Affordable Tax Consultants has experience in not only personal returns, but also with small business, rental properties, farms, estates and more. Specializing in personal returns, Brad takes his time to connect with all of his clients to provide a personalized approach along with expert advice. Brad is consistent with staying on top of all the ongoing changes in the tax world, by continuing his education throughout the year.
Designations Brad has earned through the IRS include Registered Tax Return Preparer (RTRP) and Annual Filing Season Program (AFSP).
"Filing your income taxes is one of the most important financial transactions of the year. This is why it is important to us that you receive the attention necessary to get the job done correctly," Brad says.
If you want to save yourself work and get back money that you deserve, visit Brad today at Affordable Tax Consultants, 6 Billingsley Drive, just of U.S. 50/Green Blvd., in Aurora, Indiana.
You can also learn more at affordabletaxconsultants.com or email Brad directly with your questions: bradlusk@affordabletaxconsultants.com.

TAX TIP OF THE WEEK:
Gig economy work can affect a taxpayer's bottom line
Taxpayers who work in the gig economy need to understand how their work affects their taxes. A little pre-planning can help make sure gig economy workers are prepared when it's time to file their tax return.
First things first, here's a quick overview of the gig economy:
The gig economy is also referred to as the on-demand, sharing or access economy. People involved in the gig economy earn income as a freelancer, independent worker or employee. They use technology to provide goods or services. This includes things like renting out a home or spare bedroom and providing car rides.
Here are some things taxpayers should know about the gig economy and taxes:
Money earned through this work is usually taxable.
There are tax implications for both the company providing the platform and the individual performing the services.
This income is usually taxable even if the:

Taxpayer providing the service doesn't receive an information return, like a Form 1099-MISC, Form 1099-K, or Form W-2.
Activity is only part-time or side work.
Taxpayer is paid in cash.

People working in the gig economy are generally required to pay (PDF):

Income taxes.
Federal Insurance Contribution Act or Self-employment Contribution Act tax.
Additional Medicare taxes.

Independent contractors may be able to deduct business expenses. These taxpayers should double check the rules around deducting expenses related to use of things like their car or house. They should remember to keep records of their business expenses.
Special rules usually apply to rental property also used as a residence during the tax year. Taxpayers should remember that rental income is generally fully taxable.
Workers who do not have taxes withheld from their pay have two ways to pay their taxes in advance. Here are these two options:

Gig economy workers who have another job where their employer withholds taxes from their paycheck can fill out and submit a new Form W-4. The employee does this to request that the other employer withholds additional taxes from their paycheck. This additional withholding can help cover the taxes owed from their gig economy work.
The gig economy worker can make quarterly estimated tax payments. They do this to pay their taxes and any self-employment taxes owed throughout the year
Improved Tax Withholding Estimator helps workers target the refund they want; shows how to fill out new 2020 W-4
IR-2020-09, January 14, 2020
WASHINGTON — The Internal Revenue Service has launched a new and improved Tax Withholding Estimator, designed to help workers target the refund they want by having the right amount of federal income tax taken out of their pay.
The Tax Withholding Estimator, now available on IRS.gov, incorporates the changes from the redesigned Form W-4, Employee's Withholding Certificate, that employees can fill out and give to their employers this year.
The IRS urges everyone to see if they need to adjust their withholding by using the Tax Withholding Estimator to perform a Paycheck Checkup. If an adjustment is needed, the Tax Withholding Estimator gives specific recommendations on how to fill out their employer's online Form W-4 or provides the PDF form with key parts filled out.
To help workers more effectively adjust their withholding, the improved Tax Withholding Estimator features a customized refund slider that allows users to choose the refund amount they prefer from a range of different refund amounts. The exact refund range shown is customized based on the tax information entered by that user.
Based on the refund amount selected, the Tax Withholding Estimator will give the worker specific recommendations on how to fill out their W-4. This new feature allows users who seek either larger refunds at the end of the year or more money on their paychecks throughout the year to have just the right amount withheld to meet their preference.
The new Tax Withholding Estimator also features several other enhancements, including one allowing anyone who expects to receive a bonus to indicate whether tax will be withheld. In addition, improvements added last summer continue to be available, including mobile-friendly design, handling of pension income, Social Security benefits and self-employment tax.
Starting in 2020, income tax withholding is no longer based on an employee's marital status and withholding allowances, tied to the value of the personal exemption. Instead, income tax withholding is generally based on the worker's expected filing status and standard deduction for the year. In addition, workers can choose to have itemized deductions, the Child Tax Credit and other tax benefits reflected in their withholding for the year.
It is important for people with more than one job at a time (including families in which both spouses work) to adjust their withholding to avoid having too little withheld. Using the Tax Withholding Estimator is the most accurate way to do this. As in the past, employees can also choose to have an employer withhold an additional flat-dollar amount each pay period to cover, for example, income they receive from the gig economy, self-employment, or other sources that is not subject to withholding.
For more information about the updated Tax Withholding Estimator and the redesigned 2020 Form W-4, visit Tax Withholding Estimator FAQs and the FAQs on the 2020 Form W-4.
Here are facts to help taxpayers understand the different filing statuses
Taxpayers don't typically think about their filing status until they file their taxes. However, a taxpayer's status could change during the year, so it's always a good time for a taxpayer to learn about the different filing statuses and which one they should use.
It's important a taxpayer uses the right filing status because it can affect the amount of tax they owe for the year. It may even determine if they must file a tax return at all. Taxpayers should keep in mind that their marital status on Dec. 31 is their status for the whole year.
Sometimes more than one filing status may apply to taxpayers. When that happens, taxpayers should choose the one that allows them to pay the least amount of tax.
Here's a list of the five filing statuses and a description of who claims them:
Single. Normally this status is for taxpayers who aren't married, or who are divorced or legally separated under state law.
Married Filing Jointly. If taxpayers are married, they can file a joint tax return. When a spouse passes away, the widowed spouse can usually file a joint return for that year.
Married Filing Separately. A married couple can choose to file two separate tax returns. This may benefit them if it results in less tax owed than if they file a joint tax return. Taxpayers may want to prepare their taxes both ways before they choose. They can also use this status if each wants to be responsible only for their own tax.
Head of Household. In most cases, this status applies to a taxpayer who is not married, but there are some special rules. For example, the taxpayer must have paid more than half the cost of keeping up a home for themselves and a qualifying person. Taxpayers should check all the rules and make sure they qualify to use this status.
Qualifying Widow(er) with Dependent Child. This status may apply to a taxpayer if their spouse died during one of the previous two years and they have a dependent child. Other conditions also apply.
CLICK HERE FOR MORE TAX TIPS FROM BRAD LUSK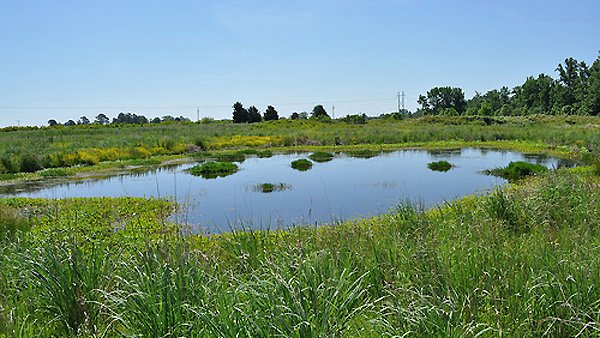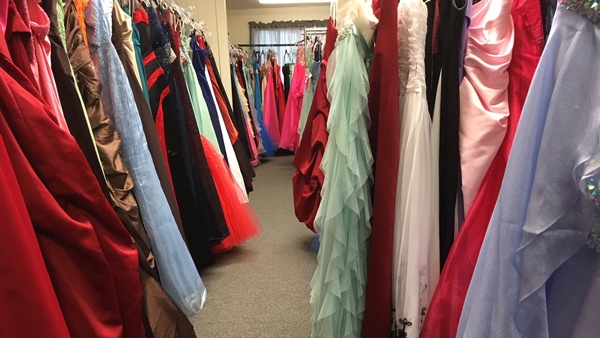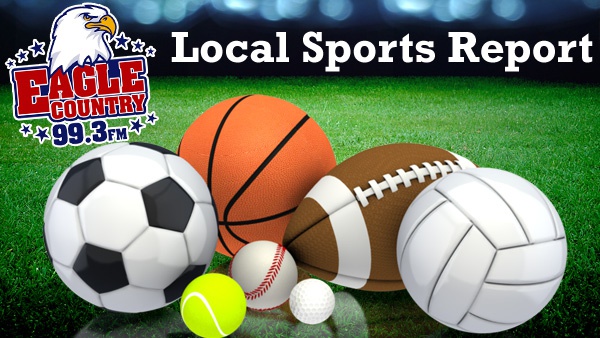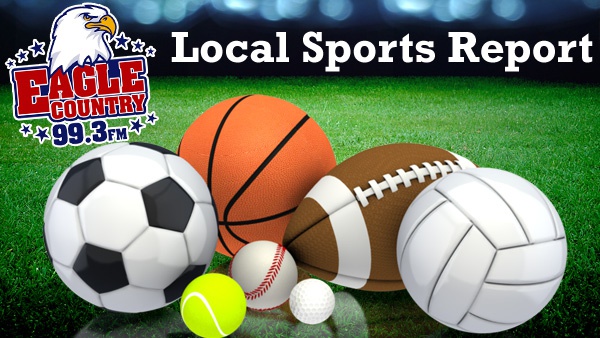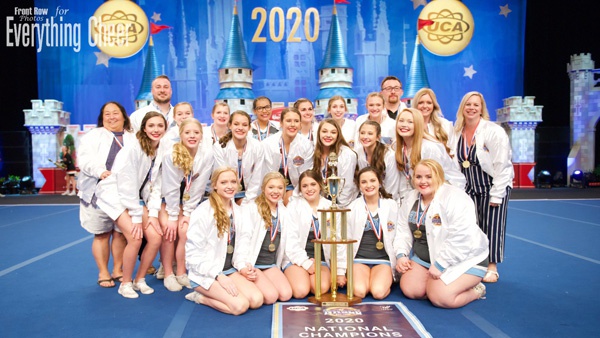 On Air