Online Check Returns This Hunting Season
Last Updated: August 28, 2013 7:22:22 am
By Matt Popovich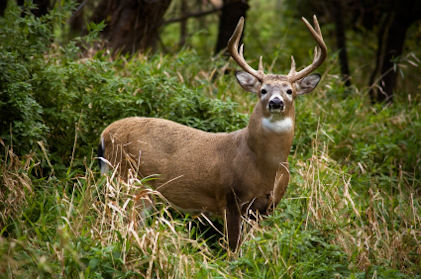 (Undated) - Last fall, over 53,000 deer were checked in online using Indiana's CheckIN Game program.
Hunters this year will benefit from the DNR's improved CheckIN Game program, which allows hunters to access past check-in information online for their personal records or bragging rights.
"This saves hunters time and money by allowing them to check in their game from the convenience of their home or directly in the field," said Mark Reiter, DNR Fish and Wildlife director.
The online system also makes it easier for conservation officers to perform their duties, allowing them to check the validity of the harvested animal without the need for a hunters printed receipt.
CheckIN Game will be available on September 15, which is the start of the urban zone deer season. The system will be available for all future deer and fall turkey seasons.
Hunters still can report their deer or turkey at any of the more than 500 traditional check stations across the state. A list of check stations by county is in the 2013 Indiana Hunting & Trapping Guide at Hunting.IN.gov.